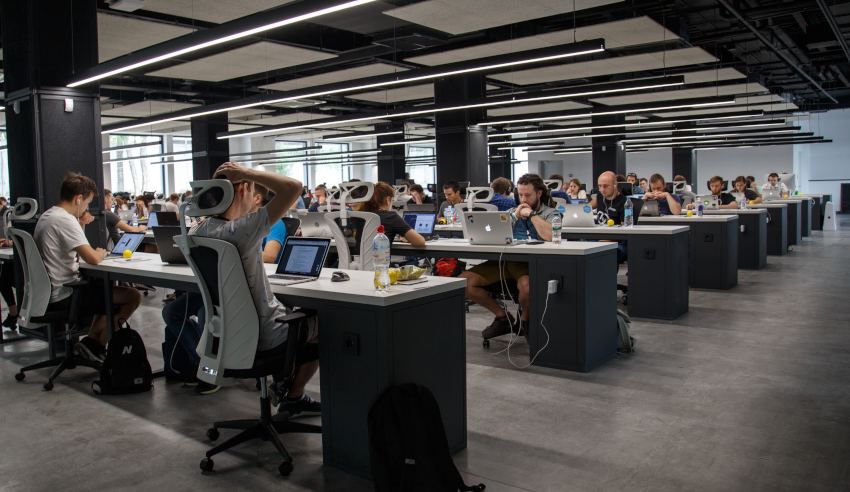 Not that long ago in-house legal teams had two options: to do legal work in-house, or to outsource it to a traditional law firm. This paradigm has completely changed, writes Lachlan McKnight.
Over the past three to five years, NewLaw providers have become more and more prominent across the legal landscape. The NewLaw industry has certainly come along in leaps and bounds this year alone, and I thought it would be a good time to set out some observations on where we are now as an industry, and where I think we're going.

1. Most NewLaw firms aren't doing anything different

If you actually look under the hood, most "NewLaw" firms are no different to a traditional law firm. Over the last few years, it's become fashionable for lawyers setting up a new law firm to market it as "NewLaw". Ten years ago their firm would have been called a boutique breakaway.
Nowadays anyone setting up a new firm can call it a "NewLaw" firm and get a nice bit of publicity. What are they actually doing differently though? Are they building and deploying their own tech? Are they acquiring and servicing customers in a different way to a traditional law firm? Have they done away with time tracking? Are they pricing based on outputs rather than inputs? The answer to these questions is almost inevitably "no". I think it's important as an industry for us to be clear about what is "NewLaw" and what isn't. Because if we don't know clients certainly won't be able to work it out!

2. Fixed-fees are becoming more prominent but are still being calculated based on input

When we started LegalVision, it was still relatively rare to see legal services businesses pricing using fixed-fees. It's now very common. I still think we've got a long way to go on the fixed-fee journey as an industry though. The vast majority of fixed-fees offered in the NewLaw space are worked out based on inputs (i.e. the amount of time a provider expects to spend on a particular piece of work) rather than outputs.
A fixed fee-based on hours is little different to an hourly rate. Only by breaking the linear relationship between the time taken to complete a task, revenue and profit will the NewLaw industry truly position itself to scale exponentially.

3. There's still more talk than revenue happening in NewLaw

NewLaw gets a lot of coverage in legal industry publications. That makes sense! It's (marginally) easier to write an interesting story about a NewLaw provider than it is about a traditional law firm. The amount of coverage NewLaw gets when compared to the actual size of the businesses involved is, however, completely out of proportion.
LegalVision is one of the biggest and fastest growing NewLaw providers in Australia, and we've only just hit $20 million in annualised revenues and 100 team members. We're about 25 times smaller than the biggest law firm in Australia! NewLaw will only have made a real difference to the legal landscape when a NewLaw provider hits $200 million or so in annualised revenues. Hopefully, that's LegalVision, but if it's not someone will do it, and it will happen in the next 5–7 years.

4. The opportunity is bigger than nearly anyone imagines

There's a view out there that NewLaw providers will form an interesting and growing, but niche segment of the legal services market in 20 years' time. The truth is, if done right, NewLaw firms will destroy the underlying business models of most mid-market traditional firms. Process, systems and technology can bring so much efficiency to the provision of legal services.
Traditional law firms are, as a whole, completely under-equipped to deliver this revolution, both from a cultural and a business model perspective. In 20 years' time, NewLaw providers will have captured up to 30 per cent of the broader legal services market. Traditional mid-tiers will have collapsed. Only those truly differentiated traditional providers will still be in business.

5. The customer experience is still not as central to NewLaw as it should be

In my view, one of the most significant and welcome changes we're going to see in the legal services industry over the next five years is a revolution in customer service. NewLaw providers are at the forefront of this – recognising that the customer experience is an integral component of the provision of legal services. This isn't something that gets much publicity as legal technology, but in my view, it's as transformational as what we're going to see on the tech front over the next few years.
To give some context, Net Promoter Score (NPS) is THE most important business metric at LegalVision. We measure it rigorously and are obsessed about maintaining an NPS or around 70. I know there are a number of NewLaw providers who take a similar approach.

6. Development and deployment of technology in NewLaw has a long way to go

One thing that surprises me the most about the NewLaw industry is how few businesses in the space are actually building and deploying technology. The future is tech-driven! If you're not building or at least deploying technology I find it hard to see how you're going to compete.
The NewLaw providers that will win will be those that put themselves in a position to scale exponentially (breaking the time/revenue/profit equation), and it's frankly going to be impossible to do this without very significant investments in technology. I think we're really lagging as an industry on this front.

7. Where's the capital?

Finally, a great indication that our industry is still in its infancy (in Australia at least) is the lack of capital being invested in NewLaw businesses. The recent $65 million raise by Atrium in the US is an indication of what's to come in this space. As mentioned above, the businesses that win in this space over the next 5–10 years will need to scale exponentially through technology, systems and processes, and there's no way they'll be able to do that without raising significant amounts of capital.
It's almost impossible to really quickly build a huge business while maintaining positive EBITDA margins. That's why the venture capital industry exists. I'm convinced we'll see a number of $10–$20 million investments being made in Australian NewLaw providers in the next couple of years.

8. The future is here now

As a final note, there's never been a better time to be a NewLaw provider. Clients of all sizes, but in particular Australia's largest corporates, are beginning to build out a deep understanding of the NewLaw ecosystem. There's opportunity for a wide range of providers to capture significant market share from incumbents. The barriers that existed even three years ago are crumbling. So stop hanging out at conferences and start making sales!

Lachlan McKnight is the CEO of LegalVision.