2019 Justice Project opens with 22 law grads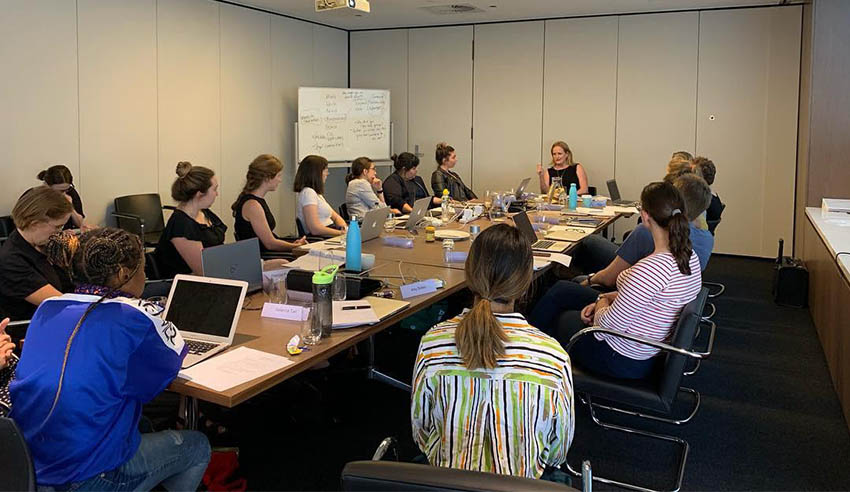 The Piddington Society has launched its annual Justice Project, with this year seeing 22 law graduates.
The Piddington Society Justice Project (PJP) is designed to give graduates who haven not yet found employment a pathway to admission by providing a practical legal training (PLT) platform for them to complete their hours in a community legal centre (CLC).
The Project is now in its fourth year, with 2019's cohort of 22 grads commencing last week. They kicked things off with a week-long intensive led by project director Nicholas van Hattem. The week comprised sessions conducted by both judges and senior lawyers, set to prepare them before they are sent off into CLCs.
Chair of The Piddington Society, the Honourable John Chaney SC said the Project is mutually beneficial to both law grads and CLCs, noting that it has contributed in excess of 10,000 hours of legal advice, admission of over 40 new lawyers and more than $400,000 of funding for CLCs.
"As the Project grows Piddington is able to support more law graduates to complete their PLT and CLCs to better serve the community," he said.
"The demands on CLCs are becoming greater and law graduates continue to find it hard to find employment, especially jobs which lead to admission. This Project helps solve that problem.
"Without quality legal advice many in our community can see simple disputes become more complex and even end up in courts. The Project helps remedy this."
Fremantle Community Legal Centre principal solicitor Judy McLean echoed a similar sentiment.
"CLCs are in overwhelmingly high demand yet with underwhelming resources. The placement of a PJP graduate in a CLC provides a level of legal support to the lawyers which is generally an extravagance beyond the scope of the CLCs budget," she said.
"Further, the PJP graduate is supported outside of the service and this provides the graduate with a degree of confidence not usually apparent in new graduates. The effect is a more productive output with less emphasis on basic skill training and more concentration on substantive legal procedures.
"This a perfect match where the graduate receives practical access to quintessential legal issues while engaging with our most vulnerable members of the broader community and the CLC lawyers have access to additional legal support which enhances the provision of services."