Why law students should partake in legal innovation programs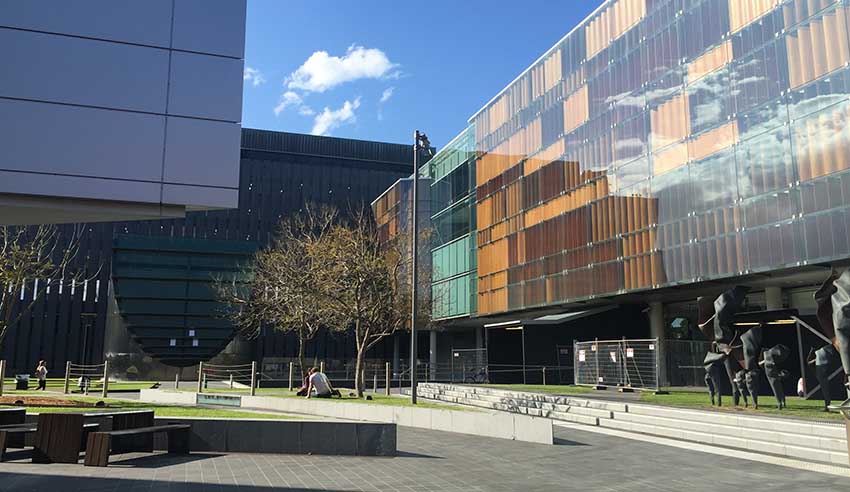 Participating in legal innovation projects and events makes law students "more motivated, well-rounded [and] goal-oriented", argued one LLM student, recently returned from such a program in Miami.
Speaking to Lawyers Weekly after the 2019 LawWithoutWalls "team-based, part virtual executive education program", hosted in Miami, University of Sydney LLM student Sarah Bartrim said there were five primary benefits students could glean from such an experience: collaborative and innovative skills, confidence, development of one's network, ability to handle criticism and enhanced creativity.
Ms Bartrim attended the 16-week long LWOW program – together with fellow USyd law student Cherie Chen and students from universities across the globe – that was "designed to encourage creative thinking and refine skills at the intersection of business, law and technology".
Partnered up with students from UPenn and Deakin, and sponsored by Accenture, her project was titled: 'Waste Not, Want Change: How can advances in technology further a reduction in food waste?'.
"No one in our team – despite the intimidating amount of cumulative experience we enjoyed – was a specialist in the food system or in food waste. We utilised and capitalised on our individual skills to bring together a team approach," she recounted.
"Our idea, Stu, took the form of a mobile application that allows consumers to have up-to-date, reliable and best-practice information around food freshness at their fingertips. We took home the Best Branding award at the ConPosium and, I think perhaps even more excitedly, taught quite a few people about the value of a spotty banana!"
The intensity of such an experience, she continued, means that one has to assume – and maintain – confidence.
"The opening and closing events of the program are high energy, in-person events. The first of these, 'KickOff', was this year held in Segovia, Spain. This is where the importance of confidence was drilled into us (this can be an incredibly difficult thing to achieve – especially for us introverts in an extroverted world)."
"We not only learnt confidence, however, but the importance of embodying two things. Firstly, at the end of the day, we are the projects of worth and secondly, we are the vessels through which our idea comes into being; being passionate about a topic will always translate," she said.
Networking opportunities at such legal innovation programs, Ms Bartrim noted, are "second to none".
"I have met more passionate, dedicated, creative, incredibly driven, humble and intelligent individuals in the past four months than I have had the opportunity to do otherwise over the course of both my undergrad and postgrad studies in Brisbane and Sydney," she said.
"That is not to say that these people don't exist at university; they undoubtedly do. LWOW, however, brought us all together as a global yet tight knit community to engage with each other and that is a very special and unique thing."
But it is just as important, she added, that law students partaking in these programs learn how to handle constructive criticism and feedback.
"We had numerous 'milestone' meetings with the LWOW leadership team of Michele De Stefano and Erika Pagano; and bi-weekly meeting with our diverse group of Team A mentors (from, not only Accenture, but also UK-based legal engineering firm wavelength.law, NYC Legal Aid, along with a university professor and a judge!). At these meetings, we were given feedback, constructive criticism, and constantly pushed to do better. Feedback can be hard sometimes when you feel strongly about your idea but the key here, I have found, is to listen. Listen. Step back. If you still feel strongly about your position, then stick by it. But the team has to be cohesive and you will undoubtedly have to make concessions," she explained.
And finally, "although not necessarily a learned skill", it is wonderful for law students to have the opportunity to engage with their creative sides, Ms Bartrim concluded.
"Of particular note, in my personal experience, was the process of creating the commercial for our project of worth, Stu. My entire household was involved in this production and we threw ourselves into creating a story around the sad tale of unwanted food items," she said.
"Having experienced LWOW 2019, I can proudly say I am a more motivated, well-rounded, goal-oriented individual, ready to tackle the next chapter in what I hope will be a long career in law. In anticipation of next year, I say bring on LWOW 2020!"