NewLaw: Time to move beyond the edges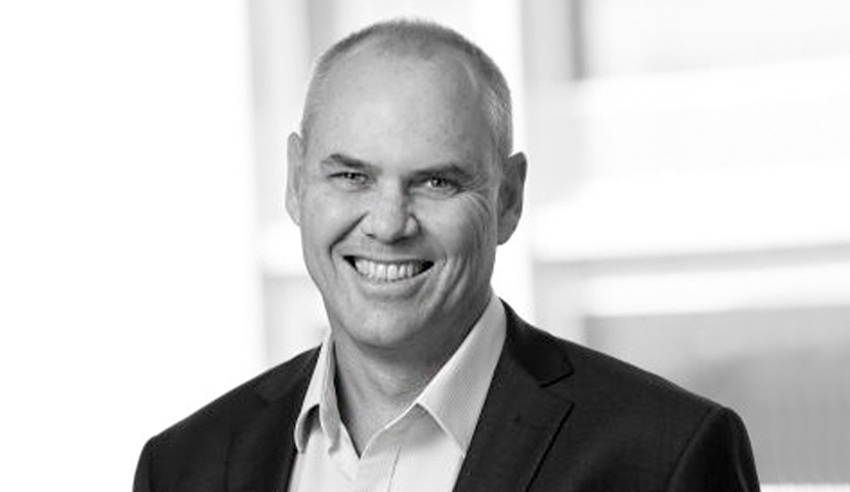 It has been well over a decade since the concept of Alternative Legal Service or "NewLaw" providers emerged to challenge the traditional legal service players, writes Ken Jagger.
It is well past time for those of us in the NewLaw sector to take stock of our successes and failures and think about where to from here.
Changing the game
If success is measured in column inches in legal trade magazines, then the NewLaw sector can almost certainly declare victory. We have been very good at promoting an alternative to "business as usual" reflecting of course a hunger for change in the legal industry more broadly.
More seriously though, there is no doubt that the emergence of NewLaw providers has changed the nature of the commercial legal services sector forever.
General counsel have more options and can demand more of their traditional advisers in addition to using the new players. The consumers of commercial legal services now operate in a buyers' market in large measure because of the emergence of the NewLaw industry.
And traditional law firms have been forced to change their business models for the better. The major global law firms are all moving at different speeds through the four stages of dealing with NewLaw – denial, anger, acceptance and shameless copying.
However, in terms of the development of NewLaw businesses capable of competing with the big four and BigLaw our record is patchy.
You can count on one hand the independent NewLaw players that have built businesses of global scale with sustainable (and profitable) business models.
Business fundamentals
We in the NewLaw sector have been too often guilty of launching services and products without consideration of the fundamentals of developing a sustainable business.
The following analysis will hardly pass muster at the Harvard Business School but at its most basic any new business or product needs two fundamental things.
Firstly, it needs a problem to solve. But not any problem.
It must be a problem that is worth solving. It must be a problem that numerous potential customers have. And it must be a problem that is of enough importance and urgency that those customers are willing to pay to have it solved.
And secondly, it needs a solution. But not any solution.
It must be a solution that is significantly better than the current solutions or doing nothing at all. It must make the customers' life significantly easier and better.
It must be faster, more efficient and ideally more cost-effective.
Too many NewLaw businesses are developing "super cool" solutions then searching for an economically significant problem to solve. And a particular problem in the legal tech space (where much of the NewLaw investment now sits) is the fallacy of legal exceptionalism. The idea that the problems of the legal sector are so unique that only dedicated bespoke legal tech solutions can work.
In fact, what both law firms and in-house legal departments need, are better capture of institutional legal knowledge, better capture of internal and external data and high-quality analysis of that data, to enable the making of better decisions. The idea that complicated knowledge and data capture and analysis is unique to the legal profession is laughable. In my view, the sooner we move to assisting our clients to customise, optimise and deploy the tools being developed by some of the biggest companies in the world, the better for all.
But I digress.
Victory at the edges
Even the NewLaw players that have developed global scale or the local players that have developed a solution to a problem worth solving, have to date been playing at the edges of the commercial legal sector.
The traditional law firms continue to dominate their key areas of practice – M&A, banking and finance and litigation.
NewLaw players have undoubtedly made significant inroads. We have provided significantly better options in key aspects of these practices where clients most resented paying $800 per hour – resourcing, bulk contract review, due diligence and of course discovery.
We have succeeded at the edges because we have established leaner more efficient business models, dedicated the appropriate human resources, applied best practice process to the tasks and utilised technology effectively.
Unfortunately, while the law firms have lost some of their cream they continue to own the cake.
However, even in the largest most complex M&A or financing transaction or bet the company litigation, 90 per cent of the process is the same, every single time.
What law firms consider to be unique and bespoke is for the most part predictable and repetitive.
The 10 per cent that I would be prepared to pay for is the skill and knowledge of the best and most experienced partners and advocates. Those who bring to bear considerable strategic skills enabling better decisions. But even this 10 per cent of the process can be supplemented with better knowledge capture and analysis.
Law firms get paid to reinvent the wheel over and over for three reasons.
Firstly, clients almost always need to move quickly and don't have time to develop or insist upon a more efficient process and a more cost-effective solution.
Secondly, the law firms (with the help of anti-competitive legal regulation) have done an incredible job of "educating" the market about the consequences of not using a big name law firm.
And thirdly, to date, there simply hasn't been a full service alternative.
A bolder ambition
The future of NewLaw is to move beyond the edges.
The business models, human resources, processes and technologies that NewLaw has brought to bear to date, can be applied to absolutely everything that traditional law firms do.
Most corporations in the world are having their major legal issues solved inefficiently and at excessive cost.
Now there is a problem worth solving!
Ken Jagger is the co-founder of LOD.