Beachside legal clinic offers bushfire victims free advice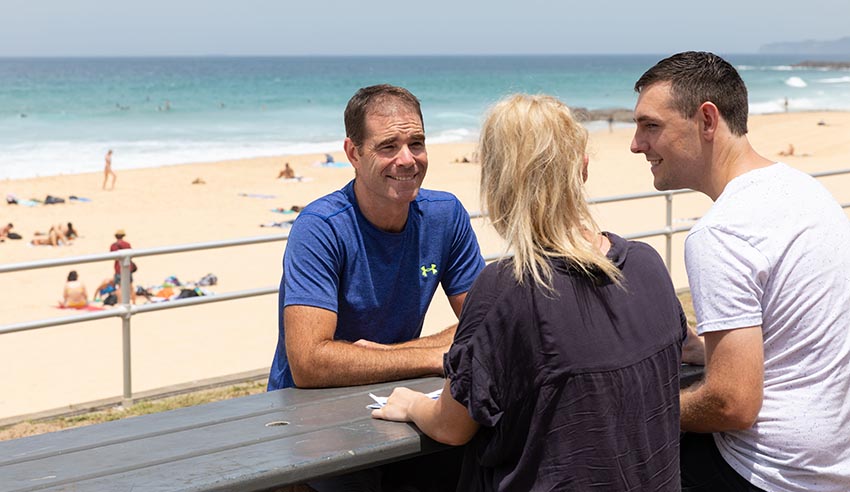 In the midst of the bushfire crisis, a pop-up legal clinic is offering free legal advice that will address issues like natural disaster insurance claims.
The University of Newcastle Legal Centre's annual beachside pop-up clinic will provide the opportunity for locals to ask questions on all legal matters. The clinic will be staffed by law students, social work students and volunteer lawyers.
Director of the legal centre, Shaun McCarthy, said he hoped Law on the Beach would provide an easy avenue for locals who have been affected: "Our thoughts are with the communities across NSW in view of the terrible bushfire seasons we are experiencing.
"University of Newcastle Legal Centre offers free legal advice to the local community, and to anyone that might have been impacted," Mr McCarthy added.
The clinic will be held at the Merewether Surf Life Saving Club and intends to improve accessibility and approachability to local legal services.
In conjunction with the opening of the Older Persons Legal Clinic last year, the beachside clinic will offer older persons assistance with matters such as wills, family law and neighbourhood disputes. The initiative is now in its 17th year and has supported more than 2,000 individuals with free legal advice.
"Our Law on the Beach Clinic will operate from 22 January and we are pleased to offer support in relation to any legal issues as well as specific support for anyone who has been impacted by the fires," Mr McCarthy said.
This email address is being protected from spambots. You need JavaScript enabled to view it.