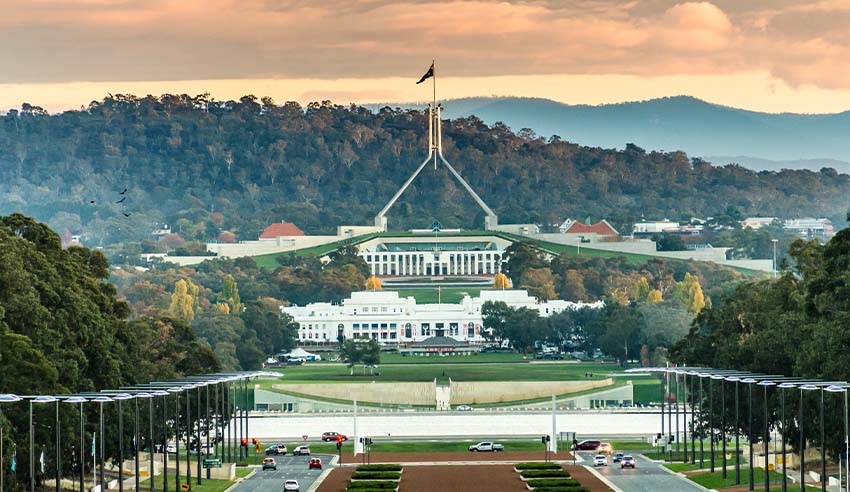 Having already broken ground across some of Australia's major cities and won a spot on the whole-of-government legal panel, a NewLaw firm has increased its momentum with a new office and new appointment in Canberra.
HBA Legal already has offices in Sydney, Perth, Brisbane, Melbourne and Newcastle but will make the move into Canberra. It includes the recruitment of local and specialist workers' compensation lawyer Kate Watson, formerly of Lehmann Snell Lawyers.
Managing director Brett Ablong welcomed Ms Watson as HBA Legal's newest partner: "The time has come for us to have a presence on the ground in Canberra, particularly now we are on the government panel, and Kate will do an amazing job."
The firm already has an established workload in Canberra, but Mr Ablong said the firm is at an "exciting point" and can justify a significant expansion. Its Canberra office promotes the firm to a wholly national practice.
Mr Ablong said it leaves no room to doubt the firm moved from "strength to strength".
On joining HBA Legal, Ms Watson said: "There's a lot to do — I'm not just establishing myself in a new business, I'm also intending to build a terrific working environment in Canberra that, over time, will attract some of the best federal government workers' compensation and insurance law talent in our city."
Ms Watson has over 20 years' experience in the industry. Her career includes seven years in-house with Comcare in various roles, including chief legal officer.
"I have been working [with] flexibility for several years now," Ms Watson said. "Around school hours and evenings. It works for me professionally and it works for my family, so it is excellent that HBA also offers true flexibility. I'll be continuing to work non-traditional hours as I embark on this next chapter."