Griffith University grad plays part in historic $30m class action suit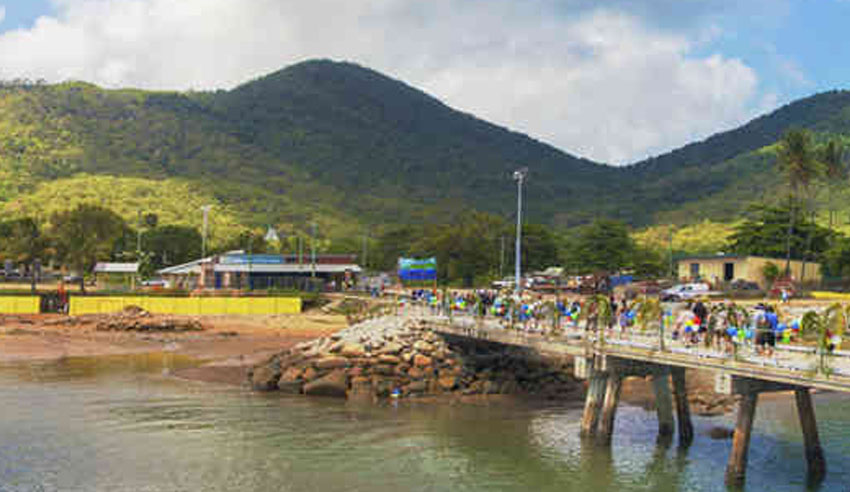 University graduate-turned-barrister Joshua Creamer worked with residents of a town subjected to racist police action in 2004 and beat the odds with a $30 million win.
As part of a Federal Court decision, residents of Palm Island recently received a huge compensation settlement from the Queensland government after a civil action before the major court found officers during a riot breached the Racial Discrimination Act.
Research has shown only around 6 per cent of class actions reach a successful post-trial outcome like this and Mr Creamer said he was proud to have been part of it.
"What really inspired me [and] motivated me was just the resilience that people in that community have," Mr Creamer said. "When you understand the history of Palm Island, they've had the most brutal types of behaviours inflicted on them and huge amounts of vicarious trauma – trauma that's been passed down generations."
Palm Island residents marched from Town Hall and burnt down the police station and the court house as offices attempted to barricade themselves. They were attacked by residents with sticks and rocks and told to vacate the island, but refused.
The then-premier Peter Beattie declared a state of emergency and flew dozens of riot squad members in to control the crowd. In November 2016, Federal Court found police were discriminatory in their response and ordered compensation for one family.
The current class action, finalised in May 2018 when the state government agreed on paying $30 million, began when Indigenous activist Lex Wotton launched legal action after being found liable for the death of Cameron Doomadgee during the riots.
Mr Doomadgee died of internal injuries after he was arrested for being drunk and was locked away in a police cell. The pathologist who conducted a post-mortem compared the injuries with those of plane crash victims. Mr Wotton was awarded damages.
Mr Creamer said Palm Island has always had a "special place in my heart".
"You see people there and some are just surviving, right? Trying to do their best they can for their families or children, grandchildren. Like everybody, I saw a lot of myself in the people there, they just want what everybody has, the same that we enjoy here in the city and anywhere in Queensland [and] in Australia," Mr Creamer said.
Mr Creamer, who was the junior counsel in the class action, said the settlement had a bigger impact on him because of his family ties to the area.
"Being from Mount Isa, I'm related to people from Palm Island. They were removed so we've got family connections. I spent a good three or four years there and travelling in [and] spending time, staying in a motel there, meeting people and you develop such a strong relationship," Mr Creamer explained of his extra significance to the island.
Mr Creamer added that his time at Griffith University Law School was critical to achieve his role as a barrister and the school's social justice focus still informs his work.
"What really interested me in law was I grew up in an environment particularly with my mother [where] we had a really strong sense of social justice, Indigenous rights, those types of issues. I was interested in politics…. Law really became a magnet for me to be able to go into an environment and be involved in all those issues," he said.
This email address is being protected from spambots. You need JavaScript enabled to view it.