'Eye-opening' experience opens law students up for new careers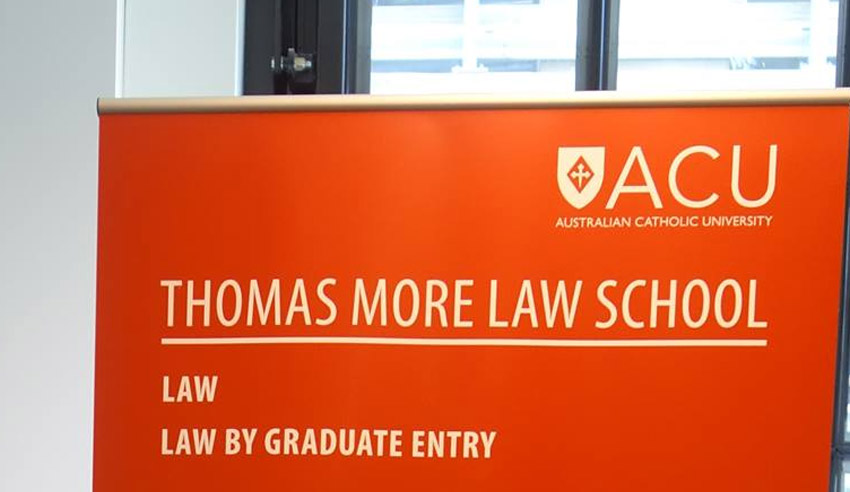 Law students completing pro bono internships were given a "heartbreaking reality check" when engaged at an employment rights legal centre coping with the COVID-19 fallout.
Australian Catholic University (ACU) students Chelsea Aminde and Kyah Murphy had the "eye-opening experience" when completing pro bono internships at JobWatch. There they assisted a vulnerable migrant and a redundant worker who trained her replacement.
The impact of border closures and lockdowns hit the workforce hard and undergraduates from ACU's Thomas More Law School provided supportive voices at this critical time. The stories of displacement moved the law students as they worked to provide legal information.
"These volumes of calls and hearing similar stories of confusion and struggle [are] truly heart-wrenching," said Ms Aminde. "The more details [a caller] told me, the more it had become clear that the employer was taking advantage of both the vulnerability of a person from overseas with minimal English, and also the fear of the pandemic."
Senior supervising lawyers provided backup for the students as they learnt first-hand on the job, while gaining an understanding of the legal implications.
Ms Murphy, a final year bachelor of law student, said the brutal impacts of the coronavirus hit home when she helped a senior professional who was made redundant and then made to train newly hired staff that would perform her own role requirements.
"It is distressing what these people have endured," she said. "To have greater knowledge and understanding about how the law works and hopefully be able to use this knowledge to help people in need [have] been an important experience."
Ms Aminde added the experience enhanced her passion for law: "I decided that I wanted to pursue a career in law when I was young. The different pro bono opportunities that I've been a part of have reinforced my love for social justice."