Quality of legal education at risk with fees increase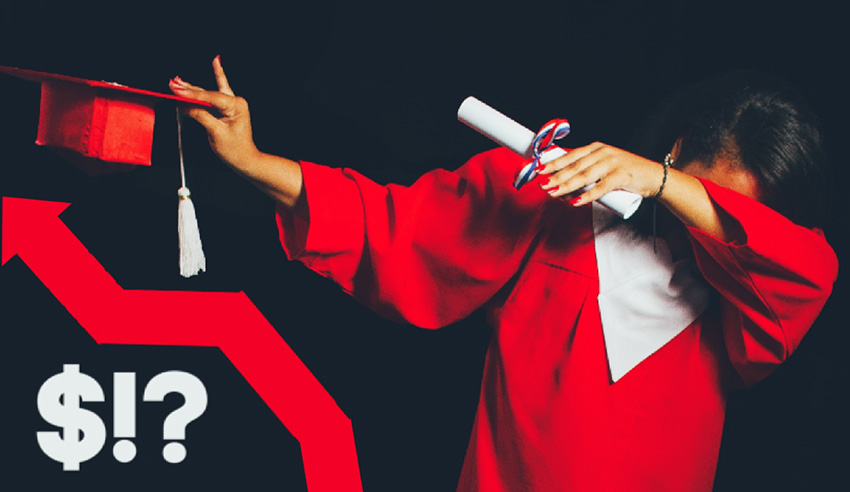 With university fees set to increase in 2021, one major university has warned the legal profession that it will take a hit with talented and diverse students either considering a new course or taking a law degree at a much lesser quality.
Potential law students seeking a career in the profession will now have to contend with a major increase in their university fees as it sets to increase by almost 28 per cent, in line with Education Minister Dan Tehan's education costs overhaul proposal. This will mean students are paying at least $14,500 annually, up from the prior $11,355. 
The Law Council of Australia's president Pauline Wright warned the fees would act as a deterrent and "serious impediment" to those from low socio-economic backgrounds, which will see many highly talented students pursue new career paths. 
"[Increased fees] will add another barrier for those who are [under-represented] in the legal profession, including those from culturally and linguistically diverse communities, who may not be able to study law," said Ms Wright in a statement. 
The University of New South Wales (UNSW) president and vice-chancellor, Professor Ian Jacobs, said not only will it deter potential law students from the field, it could also mean that those who do pursue this degree may be doing it at a much lower quality. 
"The fee for students in management, commerce, law and economics will rise by 27.7 per cent. I worry that these increases will deter talented students who would otherwise study these subjects, particularly from more challenging socio-economic backgrounds," Professor Jacobs said.
"If this funding per student decreases at the same time as the government funding for research is constrained, the quality of university education and research will be at risk."
Mr Tehan's reasons to increase the fees were to encourage students to choose a new pathway based on labour forecasts and projections. However, Professor Jacobs noted there was much available evidence that challenges his rationale and that Australia will need students trained in these areas to cope with the challenges of the 21st century. 
"Mr Tehan correctly notes that government funding – at $18 billion – is at 'record levels' but that simply reflects the growth in university education through the demand-driven system which was capped in 2017," Professor Jacobs said. "It does not allow for the increase in demand since the cap was introduced, rising population pressures or the pursuit of [ever better] educational and research outcomes."