Hong Kong law students offered residency amid controversial new laws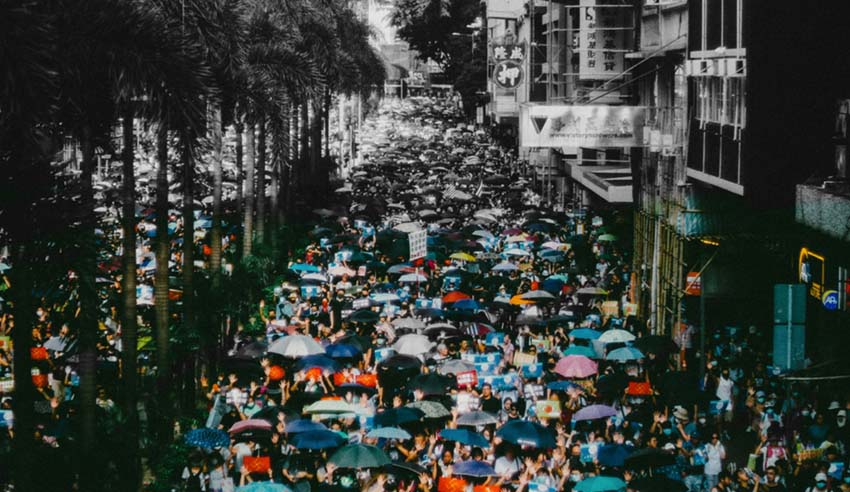 Amid controversial national security laws, the Australian government has offered new visas to Hong Kong students that could lead to permanent residency.
As protests in Hong Kong escalate due to recently passed national security laws, many countries have weighed in with their disappointment and offers of assistance. Australia is much the same, having recently confirmed it is "actively considering" safe haven.
Under new assistance initiatives directed at Hong Kong, Australia will provide present and future students with a five-year temporary graduate visa once they complete their studies. Former students already on graduate visas will also receive five years, as any residents who fit into the skills shortage criteria will have a very similar offer.
There are currently 8,200 students, 900 graduates and over 570 temporary skilled visa holders in Australia from Hong Kong. Another 2,300 students, 130 graduates and 100 temporary workers are outside Australia for visitation or holidaying purposes.
Prime Minister Scott Morrison said the government had also suspended the Australian extradition agreement with China amid rising tensions between the two countries.
"The other issue that we are addressing is one that – as a result of changes that have occurred in Hong Kong – that there will be citizens of Hong Kong who may be looking to move elsewhere," Mr Morrison said when he fronted media last Thursday.
"In our view – and this is not just our view, it's a shared view of many countries – that it undermines the 'one country, two systems' framework and Hong Kong's own basic law and the high degree of autonomy graduated in the Sino-British Joint Declaration that was set out there. This is a matter of public record from Australia's point of view."
Under the agreement that UK would sign over the governorship of Hong Kong to China in 1985, Beijing promised to uphold Hong Kong's existing rights and freedom systems.
Recent attempts by China to erode these liberties have sparked the massive protests in the island territory, which after a year culminated in the new national security laws.