It's okay not to know what to do with your law degree, but here's how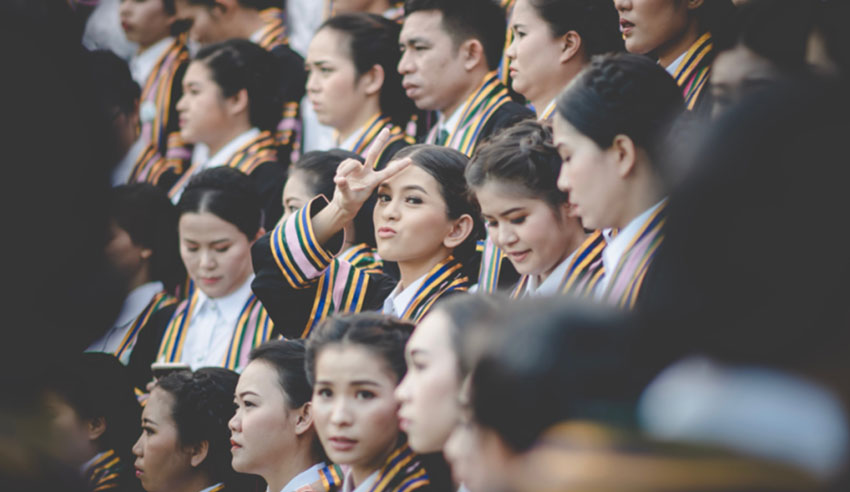 Feeling the pressure to pick out a legal career but unsure where your degree may take you? The good news is that there is still plenty of time to decide.
It is a really common misconception that first-year law students should have their entire career mapped out in front of them, but that kind of pressure is only likely to push them into an unfulfilling pathway and, potentially, force a mid-career change. 
Outside of a few select practice areas, there is no rush for law students to sort out their entire futures in law: that's what the years in law school are for. Associate director with the San Diego School of Law – and American Bar Association – has urged students in all parts of the world to stop and consider their options while they're still young. 
"The wealth of opportunities provided by law schools today empowers the students to make informed choices about their careers in a way that is possible only with a variety of experience," said Emily Hirsekorn. "With placements in government, the non-profits sector, private firms, corporations and the judiciary, students can get a taste of it all." 
Be open to placements and opportunities
Law students should be taking every opportunity to expand their skills and knowledge of the law with real-world experience. Ms Hirsekorn's tip is to consider everything when signing up for internships, judiciary associate roles and firm positions. 
Each employer has its different perks in a variety of legal expertise, from learning how to engage with clients in a wide range of practice areas, getting a feel for the particular working practices of in-house and private and absorbing lessons from leading judges. 
"The only way to truly know whether something would be a good fit is to try it out," she said.
"The same goes for various practice areas: most students enter law school without the solid understanding of the sheer breadth of the legal issues and how lawyers address them in the real world," said Ms Hirsekorn, adding that even with the briefest exposure to the particular practice area "can spark a developing career interest". 
Take advantage of student-led associations
Unless there is a lack of motivation to get involved with law, all law students should be coming across a law student body or association at some point. Other than the typical law student societies, there are also unique opportunities in student-led programs that are usually facilitated through the university and open to many. 
Beyond the networking opportunities that can be found in these groups, new students pick up a range of skills that range from working in a team environment to gaining skills in the unique practice areas that each association may ask students to focus on. 
"Participating, even passively, in the association programs can give you a glimpse into particular practice areas and [may] possibly connect you with attorneys in the field for mentorship," said Ms Hirsekorn, encouraging each student to get involved wherever. 
Network within the law school but also without
Networking starts with the first degree so it is worth communicating with other students about their fields and their motivations for pursuing a legal career. Other than gaining new insight into the fields that most interest law students, there is also the opportunity to gain a network connection that could assist throughout the entire legal career. 
There are also the connections made outside the law, through the many internships and roles that law students should be taking up wherever possible. 
"One-on-one informational interviews with local alumni are invaluable – especially for law students who need more information before choosing a career path. Ask genuine questions about the lawyer's experience and what advice they have as you explore the field at this stage in your career," said Ms Hirsekorn. 
"The goal is to get on file with folks who may help you in the future."