UQ welcomes new Pro Bono Centre director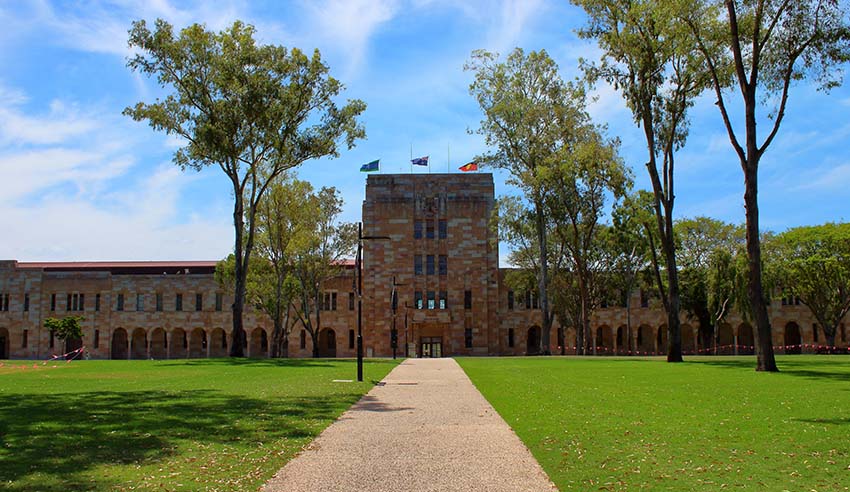 The University of Queensland's School of Law has welcomed a new director to its Pro Bono Centre who hopes to build on the school's reputation for providing legal services.
Students studying with the University of Queensland's (UQ) Law School will now work with Mandy Shircore at the school's Pro Bono Centre to build on its existing reputation and deliver new and existing partnerships and opportunities for volunteers and clients.
Ms Shircore, who has just spent the last 18 months with UQ Law and with social work students in a health justice legal clinic, said the students left her "inspired" by the work, their passion and a "commitment to improving access to justice".
"I'm excited to work with the students who often start their law degree with the ideal of justice and helping people and to continue the centre's work in providing such a wide range of enriching and valuable pro bono experiences for students," Ms Shircore said.
Until the beginning of 2020, Ms Shircore was an associate professor at the Law School at James Cook University where she served as head of school for a few years. In prior years, she was also an associate dean of learning and teaching.
She has a substantial body of publications and has held management and board roles within the community legal sector throughout her career, including with Legal Aid.
Ms Shircore said the community legal centres – which have provided the majority of pro bono services in Queensland – have been quick to adapt to the challenges, such as the increase in demand, urgency and the complexity of client matters.
Amid the current global crisis, Ms Shircore said the centre is being presented with the opportunity to develop new and innovative ways to deliver pro bono services.
"The pandemic has meant that the pro bono lawyers are being required to adapt to the disrupted justice system to continue providing legal assistance to their clients. This is one of the areas I would like to focus on in my new role as the director of the Pro Bono Centre, in particular improving access to services in rural and regional communities," she said.