Learning a 'law language' key to finding the right place in the profession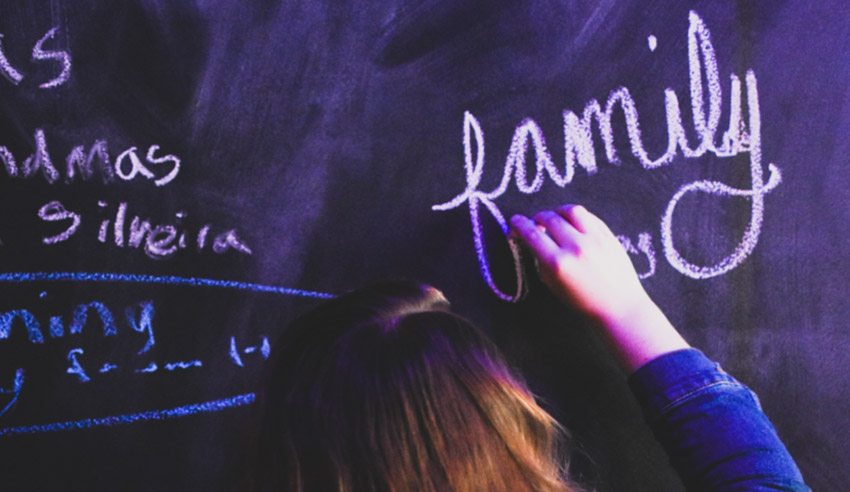 By working backwards from her values and passions, a young, family lawyer found the "law language" that fits her career aspirations the best. In conversation with Protégé, Kiarah Kelly discussed how she used that language to forge her way in the profession.
Early into her studies, Brisbane Family Law Centre's Ms Kelly discovered her niche in the profession and used it to pursue a career in the family law space, from identifying the right internship positions through to networking with the best people. By learning it at the beginning, Ms Kelly had a unique advantage in making it as a successful lawyer.
In conversation with The Protégé Podcast, Ms Kelly explained that she decided to start by working backwards to learn what practice area was her best fit. This meant dividing law into those who work with companies and those who work with individuals and then discovering where her strengths and passions in the profession best fit. 
"Within that sort of subset that I had decided existed, I then identified that if you wanted to help individuals with their legal problems, you could either be an employment lawyer or maybe a criminal lawyer or you could do some wills and estates, or you could be in family law. That's where I decided that I just spoke family law," Ms Kelly said. 
The terms "spoke family law" and "finding a law language" came from a senior solicitor who told Ms Kelly that she "just spoke crime". Ms Kelly said that the term resonated in her own perspective to the profession and helped in finding her place in family law. 
"I really loved the idea that there are different law languages out there that we all speak and really all that means is, what are you drawn to? What sits well within your values? What excites you? What do you understand more easily than the other topics that you have touched on at university? And for me, that was family law. I just got it," she said. 
Once Ms Kelly discovered it was family law, she began an exercise of learning what a family lawyer looks like, where they practise and in what kind of business. It was in the process of visualising what a successful solicitor looked like in this space that Ms Kelly found that boutique practices were best and that they were "really niched down".
Then it was a process of understanding what résumé fit into these kinds of spaces and what the most applicable experiences were. Ms Kelly explained that she let clerkship applications that her peers were applying for pass because it was not in her own future.
"I decided that I wouldn't bother myself or worry with those kinds of things because the roles wouldn't serve me. If I knew the vast majority of family lawyers work for boutique, or mid-size, firms, I didn't need to gain experience in a top-tier firm," Ms Kelly said. 
"If I knew that boutique law firms really valued experience, and really valued someone being able to hit the ground running, and really valued having business acumen, then I wasn't going to worry myself with those kinds of things. And I also didn't have the most glorious GPA and that was okay because I spent my time doing other things, the things that I knew employers that I wanted to apply for would be looking at."
Ms Kelly also broke it down further as she began connecting with family lawyers. Once she met a family lawyer that she "really clicked with" and knew that she wanted to work with, she said she niched herself down even further: "I thought 'how do I demonstrate to the market, and this person, that I want to work for them? I really amplified the things that I knew I had." 
Listen to the entire episode here for more tips on finding your law language, how to use social media to boost career opportunities, and more! 
If you have any questions about the episode or there are any topics that you might want us to look into, please reach out – we would love to hear from you!
We're also always open to new guests so if you have an exciting story to tell, if you're standing out as a student or graduate, or if you can offer some tips for our young lawyers, get in touch. 
You can reach us here:
Emails: This email address is being protected from spambots. You need JavaScript enabled to view it. or This email address is being protected from spambots. You need JavaScript enabled to view it.
Socials: Follow us on LinkedIn, Facebook and Twitter or reach out to me directly here.