Potential Olympian dives into new opportunities at law school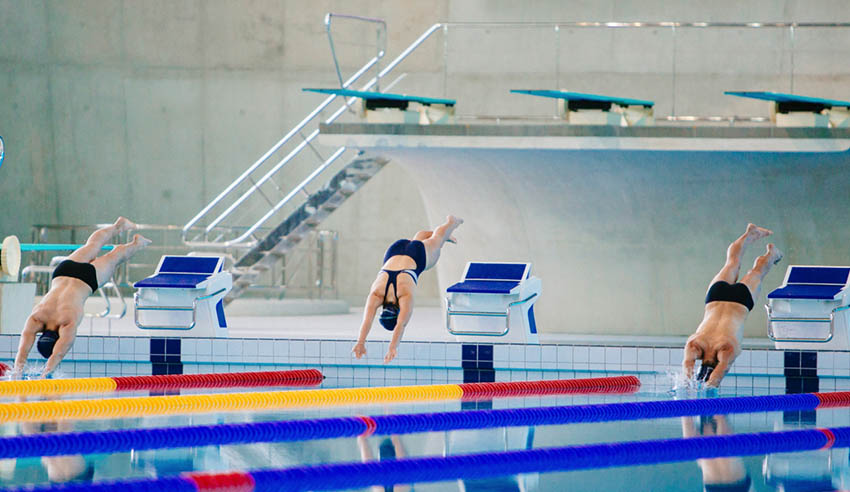 In deciding where her future lay, a potential Olympian with a passion for qualifying in the national swim team has found another calling in pro bono legal work.
When leaving her Gold Coast high school, Charlotte Mitchell said that while one day swimming in the national team remains a key target, she was attracted to the opportunities to do good with the Australian Catholic University (ACU). 
"For me, it was the practical placements that were offered," Ms Mitchell said, adding that she was particularly interested in the ACU's requirement that law students perform up to 160 hours of pro bono legal work in the community as part of the course. "I want to practice as a lawyer, so that [opportunity] was important." 
She is one of many law students undertaking the course at ACU in 2021. Alongside her is mature-age student Kylie Jackson who was nearing competition of her commerce degree when she decided to expand into an alternative pathway. 
"I've added some law units and so far, I'm really enjoying it," she commented. 
For other school leavers Jessica Adamczyk and Ella Matijevic, the ACU law degree will offer a broader scope of pursuing law on top of another passion and exploring different legal pathways when it came down to making decisions respectively. 
"I did work experience at a Magistrates Court and really enjoyed it," Ms Matijevic said. "I've always loved debating. It was central in my deciding for law because enjoying what I do is really important." 
Senior lecturer Dr Kunle Ola said that in 2021, the law school hopes to leave behind the notion that lawyers are "argumentative and adversarial". 
"We aim to develop problem solvers who can balance the technical skills with a powerful sense of empathy," Dr Ola said.