Team of Victorian law students takes away major mooting win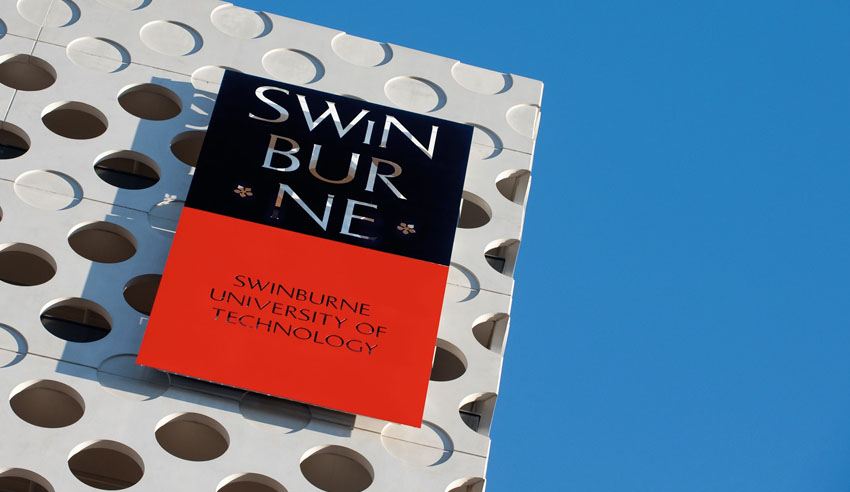 A team of three law students with a Victorian university has won a prestigious, global mooting competition on intellectual property and has credited its achievement to the law school's practical skills training and the "rush" of knowing that it successfully argued a hard case in front of expert legal professionals.
Swinburne University students Madeline Connolly, Elliott Mann and Connor Morgan can now add 2021 University of Oxford International Intellectual Property Moot champions to their list of achievements after successfully preparing written submissions and orally submitting them during a virtual UK event. 
Ms Connolly – who could not compete in the oral submissions due to a new role – said that winning the "best written submissions" category was "super exciting and a bit of a shock" and has recommended that more students get involved. 
Mr Mann said that he began mooting during the Swinburne Orientation Week activity and has since been "hooked on the rush of arguing a case in front of a panel of judges". He told the university that he found a passion in the legal research beforehand and the "deep satisfaction of a submission well argued". 
Fellow oral submission competitor Mr Morgan said that it was an honour to represent Swinburne against some of the most prestigious law schools across the world. 
"Putting myself out there and trying new activities has not only taught me valuable skills, such as greater advocacy and communication, but has also allowed me to feel more comfortable in new and sometimes confronting situations," Mr Morgan said. 
Department chair Associate Professor Amanda Scardamaglia said the preparation for the moot was "gruelling" with the students often sacrificing their summer breaks and many late nights developing their submissions. 
She said competing and winning against world-class universities is a testament to Swinburne's law program: "We might be one of the newest law schools in Australia and we might not have the history of some of the sandstone universities, but it is clear from this result that our course provides the practical skills our students need." 
Are you looking for a career change but don't know where to start? Attend the Lawyers Weekly Career Expo and Emerging Leaders Summit, a free-to-attend, live-stream event designed for graduate lawyers or emerging law professionals early in their career to be connected with key recruiters, Australia's top firms, companies and leading educators. Register HERE to attend on 8-10 June, for FREE!