What employers want from their new recruits addressed in new event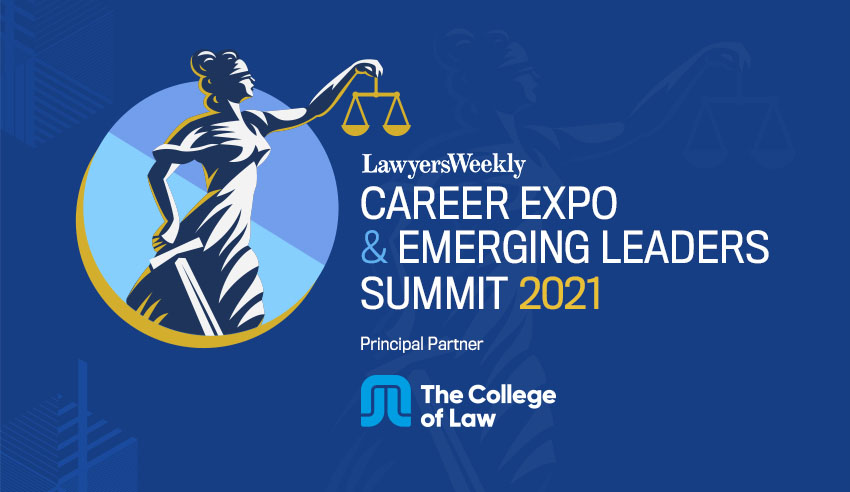 Over three huge days, law students, graduates and budding lawyers will have unique access to industry experts to get an inside look at what employers want from the new recruits and how to advance beyond junior positions. Lawyers Weekly looks at what's on the agenda for the Career Expo and Emerging Leaders Summit.
In partnership with The College of Law, Lawyers Weekly has launched the inaugural Career Expo and Emerging Leaders Summit to connect law students, new graduates and lawyers with up to five years' experience with leading legal professionals and set up a unique opportunity to chat with potential workplaces one-on-one.
Over 8, 9 and 10 June, attendees will have the opportunity to acquire the best tips and tricks for making it in the profession, from gaining a competitive edge over the competition, surviving major professional changes and advancing up the ladder.
The agenda has been jam-packed with all the advice new lawyers need to get started on their next steps. On day one, get straight into how to make virtual networking work best for you by learning how to influence peers and colleagues with effective IQ and EQ strategies, embracing modern techniques to grow and retain strategic relationships and build a personal brand that shines through interactions.
Students and graduates can then opt into learning the pros and cons of working in BigLaw, boutique firms, in-house and start-ups or – if any of these options are not on the cards – how to apply a law degree into other positions. For lawyers wanting to advance, learn how to best upskill to ensure you can thrive in a changing workplace.
On day two, attendees are invited to learn how to craft the perfect resume and the common pitfalls of those breaking into a new industry. Lawyers wanting to make it as a leader can choose to instead learn how to manage up into new opportunities.
Finishing day three is a look into how to build a business or brand to suit a post-pandemic marketplace and be in keeping with what clients want and expect moving forward. Lawyers can also learn how to build a personal profile that suits professional and practice skills by creating a more holistic approach to success.
There is so much more available to attendees. To check out what else is on the agenda for the Career Expo and Emerging Leaders Summit and to register to attend, click here.