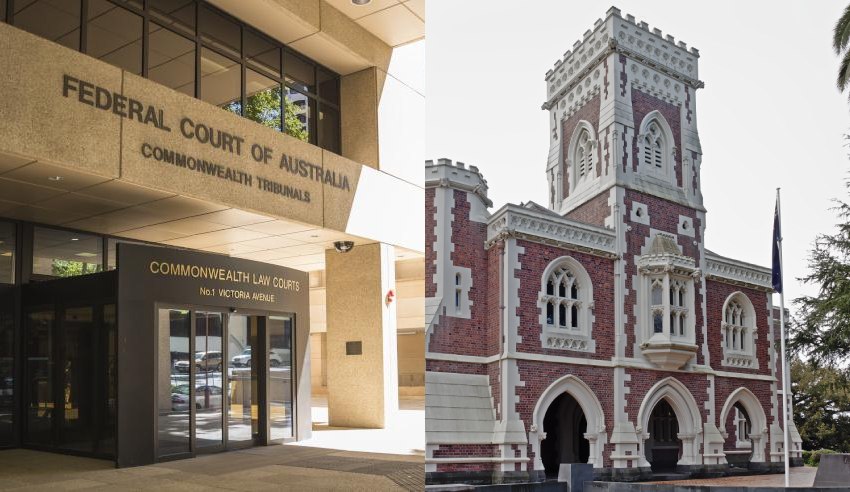 In a world-first, Australian and New Zealand courts participated in a joint hearing and each delivered final judgements last week.
The Australian Federal Court (FCA) and the New Zealand High Court (NZHC) came together over the liquidation of Halifax, an Australian entity that owned 70 per cent of the funds in a New Zealand subsidiary, Halifax New Zealand, that was also placed into liquidation.
The courts initially contemplated a physical joint sitting to precede over the ongoing Halifax case but due to the COVID-19 pandemic, ultimately conducted proceedings via audiovisual link in December last year. Each counsel was physically present in each court and both the FCA and NZHC received the same submissions and heard the same evidence.
This is the first time any Australian or New Zealand court has sat jointly with a court from another country and not only provided a precedent for cross-border cooperation between courts in jurisdictions around the globe but was extremely beneficial for the Halifax case. Funds were transferred frequently between the companies' Australian and New Zealand accounts, creating a substantial commingling of funds. Therefore, Halifax AU or its clients could have had claims to funds held in the name of Halifax NZ and vice versa.
Jason Opperman, lead partner at K&L Gates, spoke to Lawyers Weekly about the significance of such a case – and said that the Halifax case was a "classic candidate for cross-border cooperation between courts".
"The nature of the application for directions and judicial advice in this case, the broadly similar relevant legal principles and procedural rules between the two jurisdictions, the common factual background, the commingling of assets and the fact that the interests of affected parties were very much interdependent together with the need to reduce the risk of inconsistent judgments all favoured parallel determinations," he said.
"Not only do joint sittings enhance efficiencies which should lead to a speedier resolution for affected investors in this matter, but they address the needs of growing global markets which have been driving increases in cross-border trade and commerce, and could likely lead to increased numbers of multi-jurisdictional court proceedings."
The Halifax case is a first within the common law world, apart from a joint sitting between Re Nortel Networks Inc 737 F 3d 265 (3rd Cir, 2013) and Re Nortel Networks Corp (2013) ONSC 1757, wherein a Canadian court and a US court conducted a joint trial via video link.
Previously, the FCA had a joint sitting with the NSW Court of Appeal in Westpac Banking Corporation v Lenthall (2019) 265 FCR 21 and in BMW Australia Ltd v Brewster (2019) 343 FLR 176), respectively.
Cases like these illustrate the extent to which judges from different jurisdictions are capable of cooperating and jointly deliberating on interstate and international cases to ensure fair and efficient outcomes for all parties.
Moving forward, the FCA and the Supreme Court of Victoria have agreed on a protocol for working together on class actions and the Australian Law Reform Commission has recommended that other states and territories follow suit.
"In an increasingly global marketplace, these first-of-their-kind joint sittings between the Federal Court of Australia and High Court of New Zealand in the Halifax matter pave a way through the courts that reduces cross border complexities and lays a solid foundation for future multi-jurisdictional cases," Mr Opperman said.
"The historic hearings, directions and judgments in this case have provided a precedent for cross border cooperation between courts, so for those parties who may wish to have their multi-jurisdictional cases resolved through a joint sitting, a framework now exists.
"This case – specifically, the coordination and joint sittings between the two courts of different jurisdictions – represents the next step in the evolution of judicial cooperation and the trend of courts seeking to streamline and harmonise court processes to avoid unnecessary costs and duplication. In other words, the judicial system has been moving in this direction for some time."