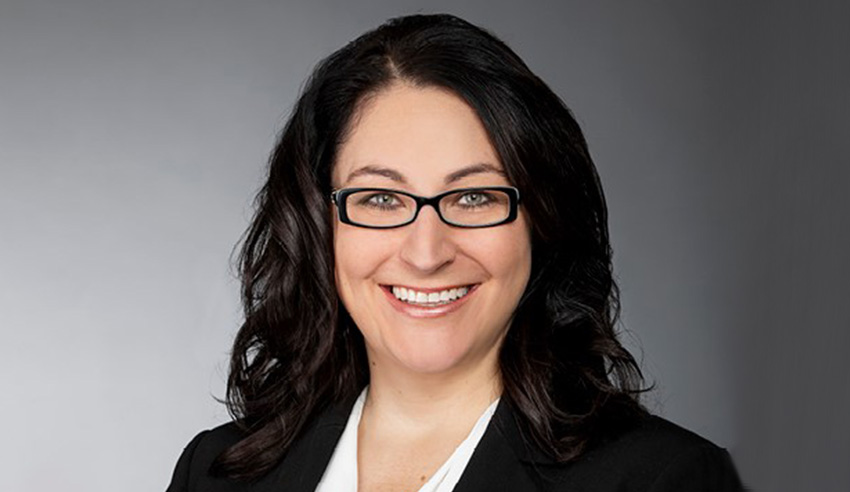 A NewLaw division can provide end-to-end solutions for clients and stop firms from being left behind, says one Ashurst partner.
Hilary Goodier is a partner and chief operating officer of Ashurst Advance, the NewLaw division of Ashurst. Her team leverages technological advancements and uses them to drive efficiency and productivity for their clients.
Speaking on the Lawyers Weekly Show, Ms Goodier shared the benefits of having a NewLaw division, the value it can bring to big firms and what the team actually does for Ashurst clients.
"Clients are increasingly having to do more with less and are constantly being squeezed by tight deadlines, limited resources, budgetary constraints," she said.
"What they're really looking for is their law firms to develop new products and services which leverage everything from advanced delivery, managed services, legal project management, to drive those efficiencies and really ultimately drive cost savings in legal service delivery."
Ashurst Advance helps clients redesign and rethink their current processes, which Ms Goodier said helps them focus more on their "strategic, high value work" whilst Ashurst takes care of solutions for everything else.
"The magic truly is in the combination of those legal services with the technology and process-enabled delivery of the new law teams," she explained.
"I think very quickly what we're going to see is that they're just going to merge."
Whilst Ashurst Advance was originally a support function for the firm and its client-facing practice groups, the captive (a NewLaw team within a global firm) has grown to directly serve and face clients.
"Clients no longer have to compromise or make a decision between the legal advice and the technology and process enabled services that are available through new law, through the captives and through teams like Ashurst Advance, the client can get all that in the one place," Ms Goodier added.
"What we're having to do now is really rethink what it means to be client-facing ourselves and to be delivering services directly to clients.
"It's requiring us to develop a whole new suite of skills and capabilities that we just didn't need before because we were always internally facing. And not only is that forcing us to rethink, what skills, what capabilities we need internally, but it's also the responsibility that we then have to deliver those services directly to clients."
Those services, according to Ms Goodier, often include business solutions as well as legal solutions, which means Ashurst is able to deliver increasingly unique value.
"What they want is a solution to a problem. And very often it's not even a legal problem, it's a business problem," Ms Goodier added.
"It's not just now about new law, whilst that's important in Ashurst's case, it's also our new Ashurst Consulting and Risk Advisory capability.
"We're now looking at things from the perspective of the problem or opportunity in front of the client and delivering an end-to-end solution that spans legal consulting and delivery. The value really comes from that true client centricity and that solutions-led approach, which is not even necessarily limited to legal services."
Ms Goodier added that the source of Ashurst Advance's success lies in their end-to-end approach, helping clients solve issues and challenges before they occur.
"That's where true success is, isn't it? When the client's not actually having to respond to an issue, or a regulatory notice, or mitigation because they've got the systems and processes, the risk management, and the governance in place to help them manage it. And I think that's where we start really hitting on that point about value," she explained.
"We're not thinking of it, as I said before, in terms of our own expertise or our own particular legal technology product, but thinking about it from the perspective of the client.
"Clients really are needing to move up the value chain in terms of the nature of the advice that they're providing to their internal clients. And what this means is that they're having to look for more creative ways of dealing with higher volume repetitive or lower value work streams."
And it's not just clients the NewLaw division is able to help – Ms Goodier said that Ashurst Advance has also increasingly been working with in-house law teams for other companies.
"We've been working with in-house teams for so long and we've really been at the coalface with them side-by-side for many years, what it means is that we have a unique insight into how they operate and the challenges that they're facing," she clarified.
"What we can really do is leverage, not only our experience but our investments in technology and our experience of legal service delivery to help them rethink how they're providing legal services."
Ms Goodier added that firms without these capabilities will soon be left behind, as more and more options outside of the traditional legal scope become available to clients.
"There's a wealth of options out there for them from managed services to legal project management, to digital and legal technology solutions. It really is key to how legal services are being delivered," she concluded.
"Whilst we'll continue to call it new law until we can find a more appropriate moniker, it really isn't new anymore and firms that are not developing solutions in this space are quickly going to fall behind."
The transcript of this podcast episode was slightly edited for publishing purposes. To listen to the full conversation with Hilary Goodier, click below: