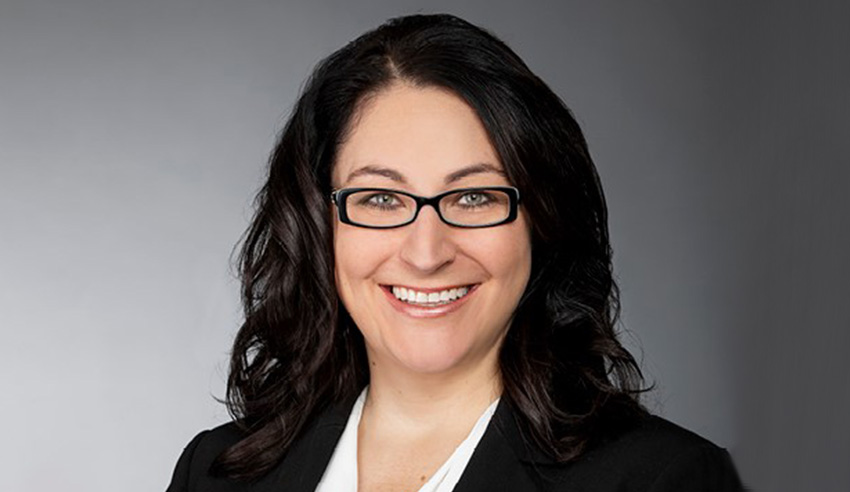 Future client success will be driven by the merging of legal services and emerging tech, according to one BigLaw COO.
Speaking on The Lawyers Weekly Show, Ashurst Advance COO and partner Hilary Goodier explained the ins and outs of this firm division and reflected on how the pandemic has shifted conversations around emerging technology.
Ashurst Advance is the NewLaw division of Ashurst, which Ms Goodier said focuses on leveraging advancements in technology to look at how the team can drive both efficiencies and productivity in legal service delivery.
"I focus very much on the operational aspects of our global division and how we deliver those services to our clients day-to-day. But it's also a very client-facing role," she said.
"So, I work very closely with clients to look at how we can operationalise tech and process in the delivery of legal services. And the part I enjoy most is when I get to sit there with clients and figure out how we solve their problems."
While the division originally started as a support function, Ashurst Advance now delivers services directly to clients and is more client-facing than ever before.
"It's requiring us to develop a whole new suite of skills and capabilities that we just didn't need before because we were always internally facing. And not only is that forcing us to rethink, what skills, what capabilities we need internally, but it's also the responsibility that we then have to deliver those services directly to clients," Ms Goodier explained.
"What we can do is help them look at all of the work that they're doing, and through the vast toolkit that's available to us, both in the firm and through Ashurst Advance, sit there and think about how they can redesign those processes, how they can rethink the work that they're currently doing.
"So, they can focus on the more strategic, high-value work, and we can help them with the solutions for all of the other work."
Ms Goodier added that there has been a "massive shift" in the number of client work specific to NewLaw and Ashurst Advance, with at least 10 tenders or requests for proposals in the last six months alone.
"And I think what this is really showing us is that clients are understanding the value that can be derived through new law products and services. They get it," she said.
"I think internally still within law firms, there's very much an education piece as to how we can use technology and process to really transform the way legal services are delivered."
More and more law firms either currently have, or are moving towards, having a NewLaw division of their own – decisions which Ms Goodier said were driven by clients needing and wanting more from their law firms.
"Clients are increasingly having to do more with less and are constantly being squeezed by tight deadlines, limited resources, budgetary constraints," she said.  
"What they're really looking for is their law firms to develop new products and services which leverage everything from advanced delivery, managed services, legal project management, to drive those efficiencies and really ultimately drive cost savings in legal service delivery."
Ms Goodier added that COVID-19 has "driven a shift" in how law firms are leveraging new technology within their NewLaw divisions to transform the way legal services are delivered.
"There's no doubt that there's incredible potential for technology in legal services delivery. And we've seen that come to life during the pandemic with everything from Zoom hearings to virtual settlements," she said.
"What we're seeing to drive that kind of seamless remote delivery is adoption of collaboration tools, workflow and document automation, AI, even e-signatures. The pandemic has just driven this incredible adoption of technology, both from a practical perspective, but also I think opened clients' minds.
"This is now core to how we deliver services in a modern technology-enabled world. Clients are increasingly expecting that we're leveraging these investments in technology, but also process and expertise to drive efficiencies and cost savings.
"I think, first and foremost, that NewLaw is no longer new."
With clients now coming to NewLaw divisions to help with everything from advanced delivery, managed services, legal project management and flexible resourcing, Ms Goodier emphasised that NewLaw is no longer just about the technology.
"There's a far greater degree of options and possibility in the new law space," she said.
"The magic truly is in the combination of those legal services with the technology and process-enabled delivery of the NewLaw teams. I think very quickly what we're going to see is that they're just going to merge.
"Success is when we can stop thinking about ourselves as something different or new or alternative, and just know that this is a core part of how we deliver legal services to clients. That's when we really know that we've been successful."
The transcript of this podcast episode was slightly edited for publishing purposes. To listen to the full conversation with Hilary Goodier, click below: