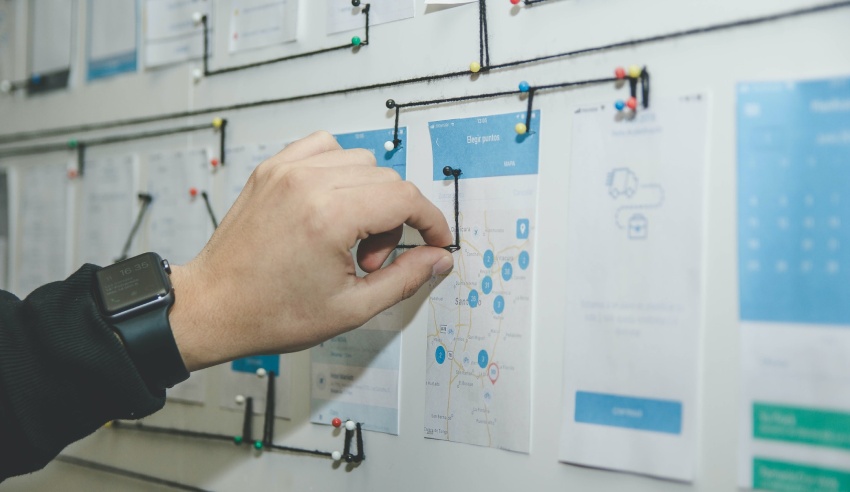 The student-led Australian Crisis Simulation Summit has invited delegates from across the country to return for a second year and engage in high-pressure and very realistic experiences designed to shape their careers in national security. Its director spoke to Protégé about the planning that went into making this year a success. 
Across three cutting-edge crisis simulations, this years' delegates worked with each other and with experts in the field to deliver realistic and cross-jurisdictional responses to critical national security issues. The week-long event threw students into the thick of career-building exercises that will forever shape their futures. 
"Students learn by doing," penultimate-year Australian National University (ANU) law and international security student and Australian Crisis Simulation Summit (ACSS) director Gemma Dabkowski said on The Protégé Podcast. "What we wanted to do was give them an opportunity to work collaboratively with people from a range of disciplines and backgrounds and with leaders who are really experts in the field." 
In its first year, ACSS covered Australia's relationship with Pacific Islanders, its close neighbours and its role as a middle power. This worked alongside delegates' work on critical infrastructure, cybersecurity, and the Antarctic Treaty System. This years' events were kept largely under wraps from delegates until the event, but Ms Dabkowski shared that it did look into space security and foreign interference. 
The delegates were given up to six hours to represent a different government division or industry stakeholder across high-pressure simulations. Ms Dabkowski said this was to challenge delegates into putting themselves in the shoes of people like the Attorney-General or the Minister for Foreign Affairs and to ask, "how do we work with these other members, other agencies and other departments?". 
Scattered throughout the summit were nine really engaging panel discussions where delegates got to hear from leading experts across industry, academic and government, which Ms Dabkowski said was a "really fabulous and great opportunity" to network. Students were also invited to participate in a virtual careers fair. 
"We seek to enable our delegates to create networks within themselves, but also with our fantastic mentors. In each of our three simulations, we seek to bring the leading department or agency from the Australian government to come and participate. We had some fantastic mentors participating," Ms Dabkowski said. 
The summit featured speakers like Leader of the Opposition in the Senate, Penny Wong, Professor Brian Schmidt AC FAA FRS, and Admiral (Ret) Chris Barrie. Lead academic consultants also participated, including ANU Institute of Space's Dr Cassandra Steer FHEA and ANU Department of Pacific Affairs' James Batley. 
Ms Dabkowski said it was "so humbling" to have leaders in the field participate: "When you have these kinds of people who say, 'do you know what? I'm going to take a chance on you', that's so empowering. We wanted to create that kind of experience both for our organising team and for our delegates". 
In addition to connecting with experts in the field they want to one day work in, Ms Dabkowski said the ACSS was also about making sure delegates walked away with network connections with the peers they worked alongside for the week. 
"[The ACSS is] about investing in these students who are fabulous and have gone through a rigorous process of an application to get to where they are to participate in the summit. We're all going to be working together in this space in two, three, five, 10 years' time, so it's really important for us to be building these networks now and learning how to kind of work together with one another," Ms Dabkowski said. 
Running alongside the high-pressure simulations was an entire media studio, designed to provide real-time updates as the summit unfolded. This, much like most of the summit, was set up to operate virtually due to the COVID-19 lockdowns. 
"Having a media studio run alongside our simulations just adds to the realism. We believe here at ACSS that this is really one of the first times in Australia that this has been done, where we've kind of been able to bring together the simulation technology, a newsroom and have these kind of complement each other," she said. 
"In a real-life crisis simulation, whether you are at home watching the situation unfold or whether you are a key leader who is making these decisions as everything happens, you've got the news on and you're responding to the situation." 
Despite the new outbreaks across the country disrupting events, the ACSS was able to not only successfully pivot into a virtual summit but add more to the experience. This year, it was able to create virtual hubs across Australia to invite more students to participate which allowed the summit to find the best people and "best ideas". 
"Each and every one of our 40 members of the team were going to be coordinating this from their rooms at home. It'll be business shirts and PJ bottoms, but it doesn't mean it isn't possible. We had a lot of hard work and determination, but it's all about the contingency planning. We often joke that it's a crisis within the crisis simulation. Really, we're just kind of emulating what our delegates are going to be doing on the day when they are engaging with the summit," Ms Dabkowski explained. 
For Ms Dabkowski, her favourite part of the summit was working alongside those 40 other students to deliver the end result. They started working together in November last year, almost right after the inaugural summit came to a close, and each volunteered between 100 and 300 hours to get this years' event off the ground. 
"It's all of our ideas, we're all working collaboratively with one another to think 'okay, how would this operate in practice? Should we have a new delegate team or what do we need to be doing here?'. This is so incredible because we're building our teamwork skills, we're working with one another, we're demonstrating innovation and creativity, thinking about new ways that we can enhance the experience," she said. 
"For me, that's been the most rewarding part of being a director, to work with this team. I can't highlight them enough. They're just absolutely incredible." 
For more about the ACSS and the planning that went into creating it from Ms Dabkowski, have a listen to the episode here. 
If you have any questions about the episode or if there are any topics that you might want us to look into, please reach out – we would love to hear from you! 
We're also always open to new guests so if you have an exciting story to tell, if you're standing out as a student or graduate, or if you can offer some tips for our young lawyers, get in touch. 
You can reach us here:
Emails: This email address is being protected from spambots. You need JavaScript enabled to view it. or This email address is being protected from spambots. You need JavaScript enabled to view it.
Socials: Follow us on LinkedIn, Facebook and Twitter or reach out to me directly here.