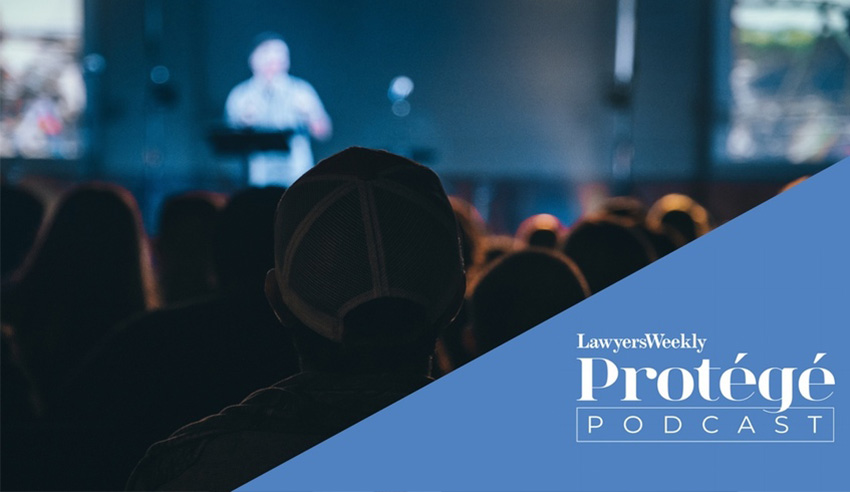 Future national security law leaders were once again invited to the Australian Crisis Simulation Summit to brush up on real-life skills during very realistic experiences. The summit's director spoke to Protégé on what's in store for the delegates.
In this episode of The Protégé Podcast, host Naomi Neilson is joined by Australian National University penultimate-year Bachelor of International Security Studies/Laws (Hons) student and ACSS director Gemma Dabkowski to discuss the success of the summit's first year and what's new for delegates in its second year.

Those who were invited will get to participate in three realistic and intense full-scale national security crisis simulations. Everything, from the scenarios through to the very lifelike newsroom, is designed to prepare the delegates for everything they will need to know to manage complex, interdisciplinary national security challenges in future.

During the episode, Gemma shares how she and her team connected with leaders in the national security space and invited them to come on board. She also talks listeners through the experience of setting up the summit, leading a major team, and managing several different parts and many different students to get it off the ground.

Much like last years' event, this year's was impacted by the COVID-19 lockdowns. Gemma discusses how she and her team were not only able to pivot the summit into a virtual event, but how much more they were able to include because of it.

Have a listen below!
 
If you have any questions about the episode or if there are any topics that you might want us to look into, please reach out – we would love to hear from you!

We're also always open to new guests so if you have an exciting story to tell, if you're standing out as a student or graduate, or if you can offer some tips for our young lawyers, get in touch.

You can reach us here:
Emails: This email address is being protected from spambots. You need JavaScript enabled to view it. or This email address is being protected from spambots. You need JavaScript enabled to view it.
Socials: Follow us on LinkedIn, Facebook and Twitter or reach out to me directly here.
And check out some of our other episodes here: