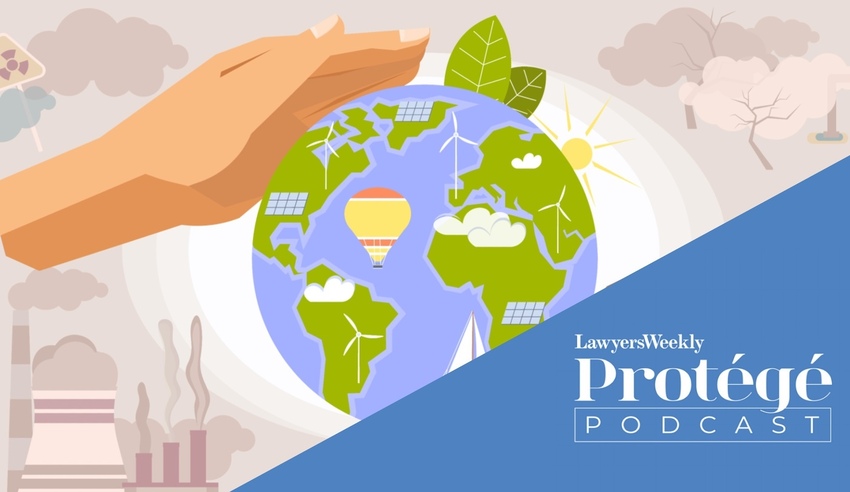 For one ambitious, future lawyer, a longstanding commitment to helping others and connecting with influential leaders to achieve real change will follow her throughout her career alongside a drive to pass on everything she has learnt so far.
In this episode of The Protégé Podcast, host Naomi Neilson is joined by final-year Australian National University (ANU) international securities and laws student Angelique Nelis to chat about some of her many incredible achievements and how everything she has done has served vulnerable communities and her peers.

Some of these accomplishments include studying at The Hague Academy of International Law, participating in the Change the World Model United Nations (CWMUN) in New York and representing not-for-profit groups like the NSW Women's Alliance and the Alliance of Girls' Schools Australasia.

Angelique has also connected with a number of influential and inspirational leaders to inform the best practices for helping others. Before flying to New York to represent Samoa as a CWMUN delegate, Angelique reached out and connected with the Samoan high commissioner in Canberra to discuss the very real issues.

In the episode, Angelique also shares advice for other students on following a similar path, talks about mentoring and shares her international law ambitions.

Have a listen below!
 
If you have any questions about the episode or if there are any topics that you might want us to look into, please reach out – we would love to hear from you!

We're also always open to new guests so if you have an exciting story to tell, if you're standing out as a student or graduate, or if you can offer some tips for our young lawyers, get in touch.

You can reach us here:
Emails: This email address is being protected from spambots. You need JavaScript enabled to view it. or This email address is being protected from spambots. You need JavaScript enabled to view it.
Socials: Follow us on LinkedIn, Facebook and Twitter or reach out to me directly here.
And check out some of our other episodes here:
What it takes to be a law student society president