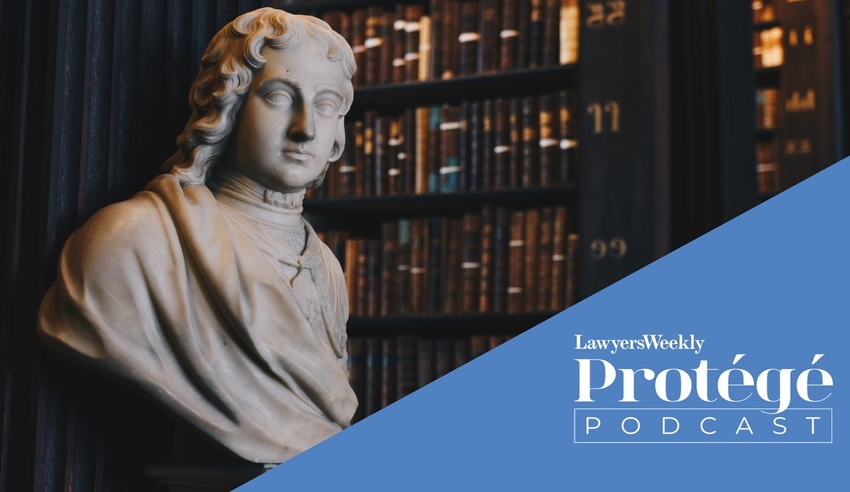 Making the decision to join the bar is adventurous and exciting on paper but in theory it's a lot of major financial decisions, stressful exams and strong support networks. In this episode, a new barrister discusses how she navigated all of this on top of personal struggles and raising a young child to make it into the bar.
In this episode of The Protégé Podcast, host Naomi Neilson is joined by barrister Emma Fitzgerald to discuss her journey from solicitor to barrister and the struggles that came with it, from making extremely tough financial decisions like selling her house through to managing her mental health through stressors like the bar exams.
Reflecting on how she made it to the bar, Emma shares some incredibly useful and honest advice to listeners who are considering the same path. She shares her tips on starting again after setbacks and sorting through the demands of the profession to find sustainable long-term goals in a personal and professional capacity.
"[It was about looking] at the reason I wanted to do law. What is my purpose going to be and what am I going to use it for? What am I trying to achieve? What matters to me? What's going to make me feel that I am achieving what I set out to? I had set goals that were like financial and appearance… but once I took away from my own equation, I was able to go into some really extraordinary things," she said.
Emma also shares what it was like to pursue a barrister career as a single parent of a young child, how she found support networks in friends and peers, and more.
Have a listen below!
If you have any questions about the episode or if there are any topics that you might want us to look into, please reach out – we would love to hear from you!
We're also always open to new guests so if you have an exciting story to tell, if you're standing out as a student or graduate, or if you can offer some tips for our young lawyers, get in touch.
You can reach us here:
Emails: This email address is being protected from spambots. You need JavaScript enabled to view it. or This email address is being protected from spambots. You need JavaScript enabled to view it.
Socials: Follow us on LinkedIn, Facebook and Twitter or reach out to me directly here.
And check out some of our other episodes here: