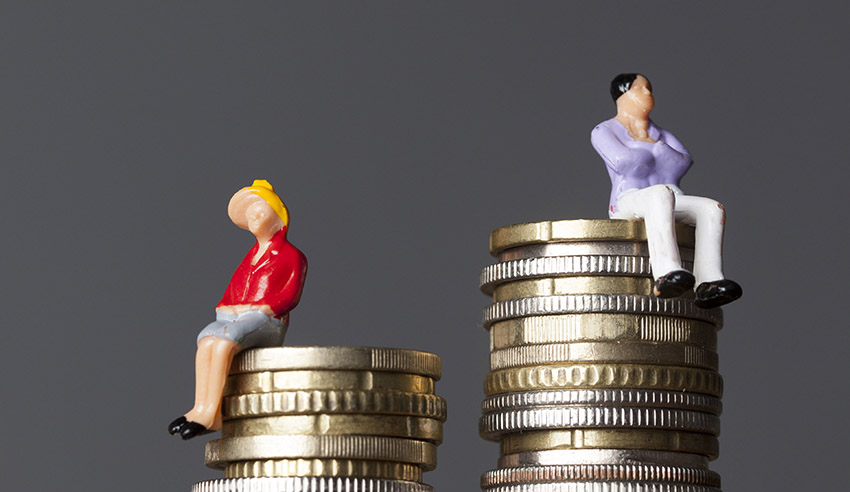 Built into many legal employment contracts is a clause that exists solely to prevent lawyers from discussing their salary so firms can undermine their ability to negotiate and hide the pay inequity that exists at every level and across a diverse workplace. One graduate shared why it's important that new lawyers do things differently. 
In an honest conversation with The Protégé Podcast, graduate Taylah Spirovski explained that the taboo topic of salary and the "normalised rudeness" of discussing money has direct implications on the workforce and the lives of many lawyers. Pay secrecy itself forms part of a "crucial conversation" about the long-term impacts of pay inequity and the high superannuation gap between women and men. 
Pay secrecy clauses are especially common in the legal profession, and in private practices particularly, because of the nature of the work, Ms Spirovski said. This includes the bonus or equity payments, partnership and other remuneration bonuses that come with working in private practices, and largely in major firms. This, Ms Spirovski added, ultimately affects the bargaining powers of lawyers. 
"Your lack of knowledge about who makes what narrows your bargaining range and, ultimately, your ability to identify whether or not you are being paid the same as your colleagues. For women, [it's about] whether you're being paid the same as your male counterparts for work of equal value," Ms Spirovski said on the podcast, adding that it's a "pretty dire situation" that does not get the attention it deserves. 
More than just the bargaining limitations enforced by the clauses, Ms Spirovski explained that the many issues across the profession – structural discrimination, conscious and unconscious biases, sexual harassment, and other examples of power imbalances – "have a very real and compounding effect on the gender pay gap". She said these ultimately create barriers to promotions and professional development. 
"The gender pay gap is very nuanced and its impacts are multidimensional, and they need to be dissected one by one. Pay secrecy is just one facet of that, but when you're constantly seeing male progression occurring at the expense of female progression, you need to be unpacking the complexity there," Ms Spirovski said. 
Changes around clauses and their impacts on the workplace must start with honest discussions among new lawyers, either inside the workplace with colleagues or outside with peers and networks. Ms Spirovski said that given "pay secrecy is a lack of truth that breeds discrimination", new lawyers should be familiarising themselves with prejudices and structural discrimination to change the outcomes for themselves. 
This is especially important because, more often than not, these conversations will not be coming from employers or HR representatives. Instead, these leaders may suggest that certain opportunities were not provided to employees due to someone's unconscious gender biases or stereotypes associated with last names or more. 
"I think law students and young lawyers would benefit so much from having conversations with each other about this kind of prejudice, including their own experiences and obviously the experiences of others that have been recounted in books and research that have come before them for decades," Ms Spirovski said. 
"It's pivotal that we have these frank and honest discussions about this structural discrimination and bias with hiring processes and pay." 
For more on transparency around salaries and important advice on having these discussions with each other and with leaders, have a listen to the episode here. 
If you have any questions about the episode or if there are any topics that you might want us to look into, please reach out – we would love to hear from you! 
We're also always open to new guests, so if you have an exciting story to tell, if you're standing out as a student or graduate, or if you can offer some tips for our young lawyers, get in touch. 
You can reach us here:
Emails: This email address is being protected from spambots. You need JavaScript enabled to view it. or This email address is being protected from spambots. You need JavaScript enabled to view it.
Socials: Follow us on LinkedIn, Facebook and Twitter or reach out to me directly here.