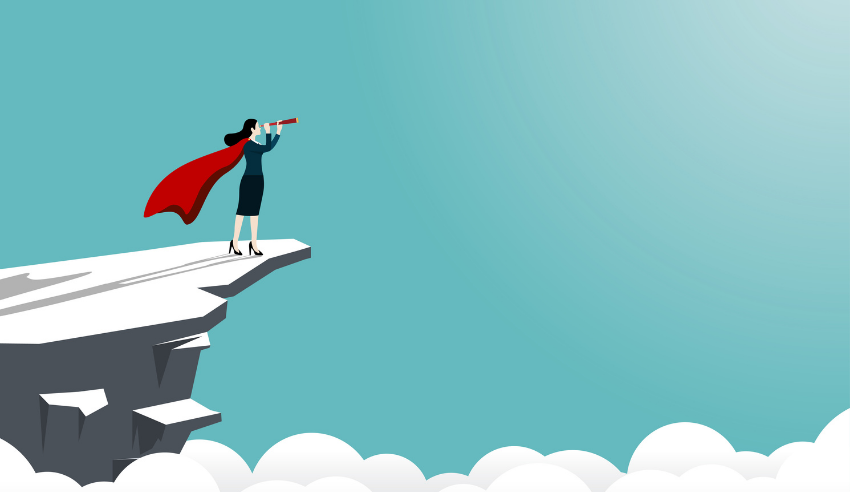 The law students who seek out management positions from the very beginning can be instrumental in "setting the tone" for female leadership in law moving forward.
While a shift in diversity and inclusion quotas may have increased female hires, the number of women stepping into leadership roles remains discouragingly low. This has left students to pave their own way forward by encouraging more women to step into leadership positions from the beginning of their legal careers.
For immediate past president of the University of Technology Sydney's (UTS) Law Student Society Vicky Kuo, seeing a female president at the helm years before her own tenure "set the tone for the year" and helped her feel "a little bit more comfortable and more welcome" as a female law student and society member.
Similarly, Ms Kuo told The Protégé Podcast that she hoped to set the same tone: "It meant a lot to me to be able to be in a leadership position, knowing that perhaps there is someone out there who maybe wants to be in a similar position a few years down the track and they are able to see that it is possible [for female leaders].
"There is a lot of scopes for that to happen at such an early stage of their careers."
Ms Kuo said the difference that female leadership could make in law was evident in a lot of the day-to-day decisions that were being made. In one example, Ms Kuo told the podcast that an external organisation approached her about a sponsorship partnership that would have been valuable only to the university's male students.
"That was something we had to consider – did we want to promote something that doesn't cater to all of our law students, and would it really be exclusive if we just had something that was only available and only beneficial to male-identifying students?
"I think if a male were in my position, and I don't want to assume anything, but it would have been less of a consideration. As a woman, and a woman of colour, I think that was something that I had a unique insight into and could think critically on," she said.
Reflecting on her time as president, Ms Kuo said that it was "one of those things where you really have nothing to lose, and you have so, so much to gain from it". Prior to joining the Law Student Society, Ms Kuo said that she wasn't interested in putting her hand up for leadership positions or getting involved in organisations.
"But when I really did start to click 'interested' in those events and start showing up and making friends and building those relationships around me, I really found that my university experience just got so much better," Ms Kuo said.
"Not just in terms of the people you meet and the relationships you build, but the skills you gain through stepping into these leadership roles."
For more on female leadership at the student level (and a lot of other advice from Vicky from her time as president), have a listen to the episode here.