Firms join forces in $200m class action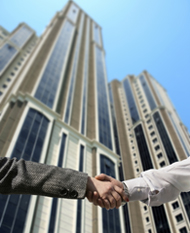 Shine Lawyers and Maurice Blackburn will jointly conduct a class action in the Federal Court for over 1000 victims of defective hip implants.
The implants, made by UK-based company DePuy and imported by Johnson & Johnson Medical, were allegedly unfit for their purpose and not of merchantable quality.
On 20 April the Sydney registry of the Federal Court approved applications to consolidate the class actions, which the firms commenced separately in the Federal Court of Australia in 2011 on behalf of all Australian victims.
Managing principal at Maurice Blackburn NSW, Ben Slade, said that a consolidated legal proceeding was in the best interests of all group members.
"It will allow a united approach to the serious claims being brought by so many Australians. By joining the cases there will be cost savings, and by streamlining the procedures the court and the defendants will only need to respond to one set of claims," said Slade.
The Australian damages claim is estimated to be worth more than $200 million.
Shine's national special projects partner, Rebecca Jancauskas, said there was now "no reason for further delay" for getting money into the pockets of Australians victims "who need and deserve it".
"Now that these claims are consolidated, DePuy and Johnson & Johnson should sit down with Maurice Blackburn and Shine lawyers and work through the detail of a compensation regime," said Jancauskas, adding that Johnson & Johnson spent up to $2.9 billion in 2011 on product liability expenses and costs associated with the worldwide DePuy ASR Hip recall.
The DePuy ASR hip implants are a series of metal components used as artificial hip prostheses. They were designed to be used in total hip replacement or hip resurfacing surgery.
Statistics maintained by the Australian Orthopaedic Association's National Joint Replacement Registry show that between 2003 and 2009, over 5,000 DePuy ASR implants were surgically implanted in Australia.
In December 2009, Johnson & Johnson withdrew the DePuy ASR hip implants from sale in Australia. In March 2010, Johnson & Johnson issued a safety alert in relation to the hip implants and in August 2010 it issued a hazard alert.
The DePuy class action is being conducted on behalf of all patients who have had one or more DePuy ASR components surgically implanted by a doctor in Australia, and have suffered injury, loss or damage as a result.
Lawyers Weekly will speak to Ben Slade for an update on the proceedings tomorrow. Check back in online later this week or look out for extended coverage in next weeks magazine.