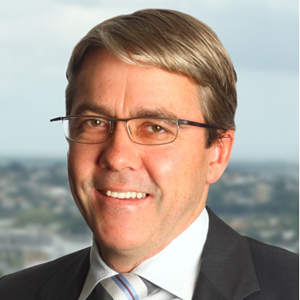 Australia is well behind the rest of the world when it comes to renewable energy projects, according to a DLA Piper partner.
Having recently returned to Australia from DLA Piper's Abu Dhabi office, Stephen Webb (pictured), a partner in the firm's Brisbane finance and projects group, has voiced his disappointment with the amount of renewable energy projects being developed in Australia, compared to countries such as Germany, Spain and South Africa.
"Australia is probably the most disappointing market in the sense that 90 per cent of our renewable work is offshore," said Webb, explaining that he and his DLA colleagues are currently working on 51 different renewable projects in countries such as Thailand, Malaysia, Mongolia and South Africa.
"Since working [in Australia], I guess I've been a little bit disappointed with some of the lack of development of renewable projects in Australia.
"When I was in Abu Dhabi I started working on a solar project in South Africa and have continued working on that since returning to Australia. We've got a team in Brisbane and in Melbourne that work pretty closely together … and we're working on a huge number of solar and renewable projects, mainly offshore."
According to Webb, Australia's lack of development in the renewable energy space is a result of the difficulty in obtaining project financing from Australia's "conservative" banks, and a lack of encouragement from the Government to encourage retailers to invest in alternative forms of energy, other than wind.
Additionally, said Webb, Australia's low cost of electricity compared to other countries is not helping.
"To get a large power project up and running; to encourage a developer to spend a significant amount of capital to build it, whether conventional or renewable, they need to get project financing from banks and they're very conservative," said Webb.
"The cost of electricity in Australia is about half of what it is in say, Japan. It's considerably cheaper than any other country in Asia. It's about 40 per cent of the cost of electricity in some of the European countries … because we have a market economy for power here and we're passing that cost on to consumers, it's a political issue at the moment, particularly with rising electricity costs."
Webb said the difference between Australia and other countries, such as Germany, is that the governments in those countries have created long-term stability by guaranteeing a minimum feed-in tariff.
"The other countries that we're working with, they all have the same model with a guaranteed feed-in tariff," he said. "So Malaysia, Thailand, the Philippines, Korea and Japan are all looking at putting that in and they have legislation under way. So there is a lot of interest and India is the same."  
Leading the way in Australia, according to Webb, is the ACT Government, which recently issued a request for proposals to support the development of up to 40 megawatts of large-scale solar generation capacity in the state.
Forty-nine proposals were received in a reverse auction process, which closed on 10 April, with 27 of the proposals nominated for the fast-track stream of the assessment process.  
"It's really the first major initiative by governments, other than the [Solar] Flagship Program, to really encourage solar projects in Australia," said Webb, adding that DLA is acting for one of the bidding developers.
"A lot of people are watching the level of interest in the project and I think it's been pretty overwhelming."
While the ACT Government's move to encourage renewable energy development is a positive, Webb said the Federal Government needs to impose a quota on retailers for not only wind but other forms of technology to encourage investment.
"The Federal Government has not been inclined to do that – distinguish between the different technologies – but that's exactly what is happening in other successful countries," he said.
"There is so much uncertainty in the sector around the carbon tax and renewable policy. So it's difficult for those in the industry at the moment, and new developers coming in, but what I'm hopeful for is that the ACT auction process will be a success and encourage some other state or local governments to do something similar – and for the Federal Government to create some policies."