LIV helps burnt out lawyers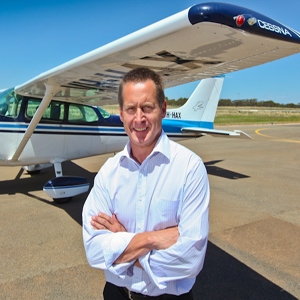 The Law Institute of Victoria (LIV) has launched a unique health and wellbeing helpline for the Victorian legal profession.
LIV president Michael Holcroft told Lawyers Weekly the new Vic Lawyers' Health Line (VLHL) – operational since 24 April – will provide indispensable support for Victorian legal practitioners, law students and LIV members feeling stressed or burnt out, whether due to work-related or personal reasons, or who are concerned about anxiety, depression or substance abuse.
Holcroft said the service has already received "very positive feedback" from its members since the launch.
"The service was developed in response to concerning figures about legal professionals' rates of depression and mental health issues," he said.
"Evidence shows that lawyers and law students are more likely to experience depression and anxiety than other members of the community. The VLHL is a major step towards improving the wellbeing of our profession."
This free, independent and confidential telephone service is a pilot scheme funded by the Legal Services Board Major Grants Program until June 2013.
It is contracted out to global counselling organisation, PPC Worldwide, who will manage the service and provide the trained councilors over the phone.
The LIV said the VLHL offers a unique combination of services, including debriefing for lawyers dealing with emotionally difficult cases, advice for lawyers dealing with employees or colleagues experiencing mental health issues, access to counselling or referrals to appropriate services and information about regulatory requirements.
"We know that many lawyers work in incredibly stressful environments, sometimes in distressing circumstances. No lawyer should feel like they have to deal with that alone," said Holcroft.
"The VLHL will provide a much-needed independent source of information about admission and practising-certificate requirements for disclosure of mental illness – something that we have been calling for since 2010.
"Having this one-stop-shop for people, who will probably be in a distressed state anyway, means they won't have to spend time looking in different places for what's available to them … they will have it all at this one contact point, which I'm sure will be of great assistance to them."
Unlike the Lawcare program, which is only open to LIV members, VLHL is open to all lawyers, law students, barristers, judges and other LIV members. At the moment this service is only open to law practioneers in Victoria.
The helpline is open Monday to Friday, 8am-6pm. For more information go to viclawyershealth.com.au or call 1300 664 744.