Qld's women law graduates recognised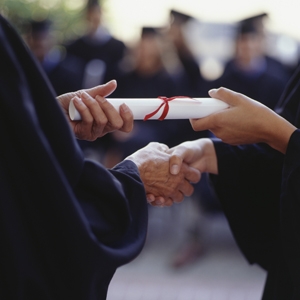 Queensland's highest-achieving female law students were honoured this week as the Women Lawyers Association of Queensland (WLAQ) announced the recipients of the prestigious Una Prentice Award.
The accolades, presented by the Honourable Justice Debra Mullins at a ceremony hosted by The College of Law Queensland on 24 April, recognised the excellence of women in Queensland's law schools in the past year.
The six recipients of the 2012 WLAQ Una Prentice Award were Freya Sorensen from Griffith University, Elizabeth Mathews from the University of Queensland, Danielle McCarthy from Queensland University of Technology, Lisa Butson from James Cook University, Katherine Mansted from Bond University and Rosemary Wilkins from the University of Southern Queensland.
"The awards represent the highest level of achievement. I hope it will encourage and inspire these women to go on and make their mark in the legal sector," said Ann-Maree David, chief executive officer at The College of Law Queensland, which can boast four of the six winners as current or former students.
WLAQ president Kathryn Finlayson said the graduates had "achieved remarkable academic success and are an inspiration to students who follow in their footsteps".
The awards honour Una Prentice, the first woman to graduate from the faculty of law at the University of Queensland in 1938.