Slaters' UK acquisition gets go ahead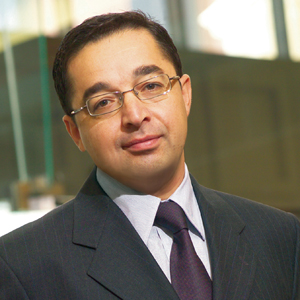 Slater & Gordon's $80 million acquisition of UK law firm Russell Jones & Walker has received approval from the UK Solicitors Regulation Authority.
Slater & Gordon's £53.8 million (A$80 million) acquisition of UK law firm Russell Jones & Walker (RJW) has received approval from the UK Solicitors Regulation Authority.
Slaters notified the Australian Securities Exchange of its Alternative Business Structure licence approval on 27 April. The acquisition will be completed on 30 April.
On 30 January Slater & Gordon and RJW announced their plans to join forces and capitalise on changes in the UK legal landscape following 12 months of negotiations and due diligence.
"We have jointly identified the opportunities that will come as a result of the changes in the UK market and have already benefited from sharing our knowledge," said Slater & Gordon managing director Andrew Grech (pictured).
Slater & Gordon will incorporate a wholly-owned subsidiary company in the UK, Slater & Gordon UK Ltd, to run its British business. The current RJW CEO, Neil Kinsella, will head Slater & Gordon's UK business. RJW equity partners have exchanged ownership of a traditional partnership for share-ownership in Slater & Gordon Ltd, with its partners holding Slater & Gordon shares for a minimum of four years.
RJW will trade as "Russell, Jones & Walker part of Slater & Gordon Lawyers" from April 30.
"We spent three years researching what we think was a once in a 10-year opportunity to seize the day," Grech told Lawyers Weekly upon announcing the acquisition in January.
"That opportunity arose due to profound changes in the UK legal landscape and changes in the personal injury landscape."
The UK is currently in the process of deregulating its legal sector, with the commencement of the Legal Services Act 2007 in October last year paving the way for big companies from outside the profession to enter the legal market and for UK law firms to list on the London Stock Exchange.
Grech said the firm spoke with about 30 law firms and claims management companies when looking to enter the British legal market, and said the decision to enter via an $80 million acquisition was "a fair price for a good quality firm".
"From a cultural perspective, we are both very closely aligned," he said. "Their history has some strong parallels with Slaters, in that both firms were both founded on the back of links with the trade union movement."
RJW was founded in 1926 and specialises in personal injury and employment law. It has 425 staff across 10 locations in the UK.
A number of senior people from Slaters will also spend time in the UK to assist with the transition of RJW into the Slaters network. Executive director Ken Fowlie is already living in the UK, while Christine Heyting, Slaters' general manager of human resources, will divide her time between Australia and the UK.
Cath Evans, who has previously run the firm's personal injury practice in Victoria and is the current manager for corporate development and operations in Melbourne, will also relocate to the UK for two years to manage the IT operations and help manage the family law and crime and regulation practice groups.
Slaters was able to fund the purchase of RJW on the back of recent growth, with the firm pulling in $182.3 million in revenue for 2010-11; a 46.2 per cent increase on the previous period.
Grech said Slaters does not plan to purchase any more UK firms "in the short to medium term", and that there are no immediate plans for the listed law firm to raise additional capital on the capital market.