Law academic warns about director liability and overregulation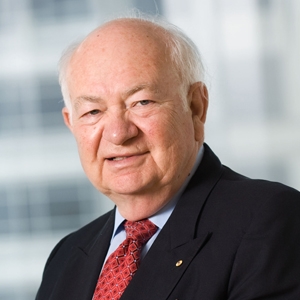 One of Australia's most respected corporate lawyers has slammed the government over its drafting of strict liability legislation against company directors, calling the provisions which reverse the onus of proof as "fundamentally obnoxious".
Speaking at the launch of the 20th edition of his book, Duties and Responsibilities of Directors and Officers, Professor Robert Baxt warned that recent high-profile court cases have made it increasingly complex for directors to perform their role without fear of being held personally liable.
He cited the recent James Hardie, Centro and Fortescue cases as having likely implications for ongoing corporate and civil penalty cases, and said they could change the landscape for civil prosecutions brought against directors. 
"One of the really worrying fundamental issues, not just for directors but for every Australian, is the presumption of innocence," said Baxt, a leading law academic and emeritus partner at Freehills. 
 "The policy now adopted is that it's an automatic assumption there is a law that deals with the duties and responsibilities of directors. Not only is there a personal liability imposed on the director but a reversal of the onus of proof as well. 
"We have to continue the good fight against this ridiculous trend of strict liability and the reversal of the onus of proof. There can be very few occasions in any of our laws where we should have that principal of innocence being presumed ... being overturned by a ridiculous political strategy."
Lazy
Baxt, a former Chairman of the Trade and Practices Commission (now ACCC), also voiced concern about what he refers to as "lazy regulation", particularly in the use of the infringement notice.
 "The regulator says it's all too hard to prove something has gone wrong, so will therefore negotiate with the company to pay a fine, and there will be no admission of liability from them. Then the media get on to it and before you know it everybody is assuming there's liability, that there's guilt there, and the class actions start.
"To me it's an appalling way in which the system has developed over the years."
Baxt warned the growing use of regulation has become a key issue for directors, particularly the "lazy way regulators to do their job", which he believes is ineffectively.
"The ASIC has promised to get more efficient with it (infringement notice) but it isn't good enough.  We need to continue our fight as a community against this type of regulation."
Baxt believes directors are currently at a higher risk of personal liability then in the past, stating: "Regulation in this country has increased at such an alarming rate. It seems we are having a dozen pieces of regulation to add to books each week. It's an impossible burden in my view."
He added the increasing level of risk facing directors means the available pool is likely to be reduced as they become more selective about the types of company boards they are willing to sit on.
 At the book launch John Colvin, managing director of the Australian Institute, said its members were "grateful that professor Baxt had referenced our advocacy on the review of strict liability of directors and reversal of the onus of proof in his book as director liability based on current legislation is a major concern."