Corrs partner welcomes ROBUST debate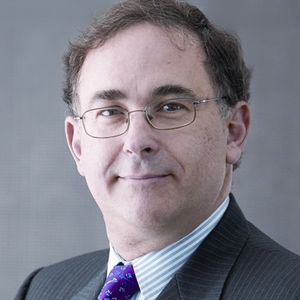 A partner at Corrs Chambers Westgarth has praised a series of debates aimed at raising awareness about brain cancer which took place in Sydney this week.
Trevor Danos (pictured), one of the country's top aviation lawyers, has told Lawyers Weekly the ROBUST debates will "help shine a much-needed spotlight to help promote awareness and encourage fundraising for research to stop brain cancer".
ROBUST is an initiative by renowned neurosurgeon Dr Charlie Teo's Cure For Life Foundation, in association with Cancer Council NSW, to help stop the rise of fatal brain cancer, one of the deadliest forms of cancers among children and young adults in Australia.
The lunchtime public debates brought together some of Australia's best legal, sporting, science, media, technology and education minds over three days.
Danos facilitated the debate on 8 April, which asked the question: Should science receive as much government funding as sport?
The panel included Teo, Dr Andrew Penman, CEO Cancer Council NSW, and Keri Huxley, mother of brain cancer survivor and Wallabies player Julian Huxley.
Phone risk
During the debate Dr Teo revealed that there had been a "disturbing" rise in incidents of brain tumours in the past decade. He voiced concern regarding the link between brain cancerand the radiation from mobile phones, and called on phone companies to allow scientists to study detailed records of phone usage to determine the cancer risk.
Teo said there has been no definitive study published on the link between mobile phone usage and increased cases of brain cancer. He added that, "finding a definite link would be devastating - and the telecommunications companies are too afraid to find out".
Speaking after the event, Danos said: "It was resounding feedback from the panel that science should certainly receive as much funding as sport in Australia".
"We hope that raising awareness, in the first instance, will help make the next step to obtaining the much-needed funding to understand best prevention and, one day, a cure. There is a need for a serious injection of funding for research and Cure for Life Foundation is a big part of this," he added.
Freehills partner Peter Butler facilitated the discussion on 7 May, which debated whether today's youth hold the power to achieve great things and conduct greater acts of service than generations before. Sharon Cook, managing partner at Henry Davis York, assisted with the debate on 9 May, entitled: Science as philosophy: Do scientific breakthroughs come from random creative ideas as well as the lab?