Record settlement a win for lawyers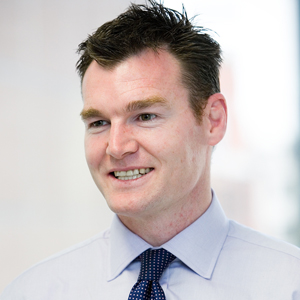 A host of law firms will receive multi-million dollar payments after the Centro class action was settled for $200 million.
The settlement, which was formally agreed to by shareholders today (10 May), was the largest class action settlement in Australia's history and came four years after the first formal proceedings were filed in the Federal Court.
Federal Court Justice Michelle Gordon halted the trial today pending formal approval of the settlement. That formal approval is expected to be ratified by all parties formally before Federal Court Justice John Middleton on 19 June.
The biggest winners were Maurice Blackburn and Slater & Gordon, the two plaintiff law firms that ran the class action.
Maurice Blackburn class action members were allocated 75 per cent of the settlement figure ($150 million), despite having only 15 to 20 per cent of class action signatories.
IMF Australia funded the Maurice Blackburn class action. IMF will receive $60 million from that $150 million settlement. IMF has also announced this morning that it will make a net profit before tax of around $42 million for its involvement in the class action.
It is expected that fees for Maurice Blackburn will also reach into the millions.
Speaking to Lawyers Weekly, Maurice Blackburn class actions principal Martin Hyde (pictured) said that, while the compensation figure sought through litigation was substantially higher than $200 million, by agreeing to settle, class action members will receive payments two to three years earlier.
"Obviously the amount we sought was higher but, bear in mind, it was sought against Centro Properties Group and Centro Retail," said Hyde. "Centro Properties went bust and left behind only $10 million to meet the claims.
"On the face of it you might have a claim that might look very large, but if one of your two main respondents then falls over that obviously will have a significant impact on how much money you can get back at the end of the day."
Centro Properties Group (CNP) is an Australian-based listed company. The Centro Retail Trust (CER) is one of its key investment products.
Maurice Blackburn's approximately 1000 group members received the lion's share of the settlement payout due to its class action including large financial institutions and superannuation funds that lost substantial sums of money after investing into Centro.
Slater & Gordon represented around 5000 retail investors in its class action.
Those members were allocated $50 million, a figure which will also be reduced once payments for legal fees and to the litigation funder are levied.
The catalyst for the class action was a 2007 financial report released by Centro that failed to disclose that the company had more than $3 billion in debts that were due to be paid within 12 months.
Centro's former auditors, PricewaterhouseCoopers (PwC), signed off on that financial report. PwC were then included in the claim by burnt Centro shareholders and also faced a cross claim by Centro.
Once the debt was disclosed, Centro's share price plunged by almost 80 per cent.
In early 2007, CNP and CER were financing the acquisition of an American shopping trust.It is believed that Centro will pay around two thirds of the settlement figure, and that PwC will be paying out around $65 million.

Payday for firms
In addition to Maurice Blackburn and Slater & Gordon, law firms representing the two Centro groups and the accountancy firm PwC will be rewarded handsomely for their work on the matter.
Freehills acted for CNP and Middletons acted for CER. The lead Freehills partners were the Melbourne-based litigation specialists Damian Grave and Peter Hollaway.
The Middletons team acting for CER was led by partners David Hope and Mark Dobbie.
PwC was represented by King & Wood Mallesons. Sydney-based partners Moira Saville and Alexander Morris were heavily involved in the settlement negotiations.
In addition to Martin Hyde, Maurice Blackburn principals Andrew Watson and Jacob Varghese acted on the class action.
Slater & Gordon's general manager of commercial litigation and project management, James Higgins, led his firm's team.
Slaters' class action was funded by Comprehensive Legal Funding.
All of the law firms involved in the class action will be rewarded handsomely. A source closely connected to the settlement told Lawyers Weekly that each law firm involved is likely to reap millions in fees.

The fixer  
A curious twist in the timing of the settlement was the involvement of Melbourne-based Arnold Bloch Leibler partner Leon Zwier.
Zwier, a noted insolvency and dispute resolution practice specialist, had previously acted for hedge fund managers related to Centro and for PwC in other matters. He became involved in the settlement negotiations as a facilitator on a pro bono basis last month after being contacted by various parties.
"He got the parties together," IMF Australia executive director John Walker told Lawyers Weekly. "He did facilitate discussions between the parties at the end and had a plan to try and reach a settlement and have it announced on Budget Day."
The Federal Budget was handed down on Tuesday (8 May) and the settlement announced on 9 May.
While Zwier's role in the settlement has been lauded in many quarters, Maurice Blackburn principal Martin Hyde said the lawyers involved in the case over the majority of its duration deserve most of the plaudits for brokering the deal.
"You don't settle a case that has been in the pipeline for over five-and-a-half years for $200 million because of where people happen to have a meeting at the end," said Hyde. "I think the reasons you get a record-breaking class action settlement are because of the work that lawyers and legal teams do more than anything else."
In 2011, Zwier and Maurice Blackburn were involved in brokering a $95 million settlement in a class action brought against Amcor Visy.
The previous record for a class action settlement was the $144 million agreement brokered between Aristocrat and Maurice Blackburn on behalf of retail and institutional investors in 2008.