New Vic anti-corruption body under fire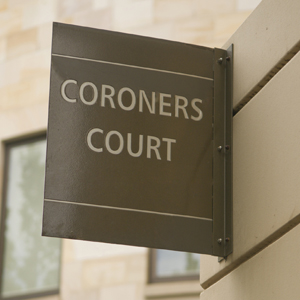 The Law Institute of Victoria (LIV) has echoed calls for the Baillieu Government to scrap proposed laws for the Independent Broad-based Anti-corruption Commission (IBAC) and start again.
LIV president Michael Holcroft said mandates for the new commission, set out in five separate pieces of legislation, are flawed, too narrow and should be reconsidered.
"We support a robust anti-corruption body able to investigate all corruption in the public sector. Despite having introduced [one], we don't think the Government has achieved this goal," said Holcroft.
  
The president of Liberty Victoria, Spencer Zifcak, also expressed disappointment with the proposed legislation saying that, unlike the corruption commissions in Queensland and NSW, people who have committed minor criminal offences and disciplinary offences will not be covered by IBAC.
Holcroft said the limited mandate would undermine the public confidence in handling of corrupt public officials even further.
IBAC subsumes the Office of Police Integrity jurisdiction and widens it to unsworn officers with a narrow mandate for serious corrupt officials, said Holcroft, adding that the proposed IBAC was not much more than the OPI by another name.
In a submission to the Government, the LIV said that the definition of corrupt conduct was limited to only some indictable offences. The offences of misconduct in public office or conspiracy are not included. Serious corrupt conduct is not defined and is left to be determined by the IBAC Commissioner, with no guidance to help the Commissioner, other integrity bodies or the public understand what "serious" corrupt conduct is.
 
Holcroft also warned that the relationship between the IBAC Act and the Whistleblower Protection Act is unclear and that IBAC could question people without telling the witness the nature of the allegations.
"IBAC should have broader flexibility to hold public hearings, by removing the need for 'exceptional circumstances'," said Holcroft.
The new IBAC is also underfunded, according to the LIV, which claimed that past OPI expenditure suggests that at least $100 million would be needed over four years to administer OPI functions, leaving only $70 million over four years to cover the establishment costs of IBAC and the costs of investigating serious corruption.