Minters' chief eyes future global linkup
Minter Ellison's chief executive partner has said the firm is open to the possibility of a global merger, but is currently under no pressure to make an immediate move.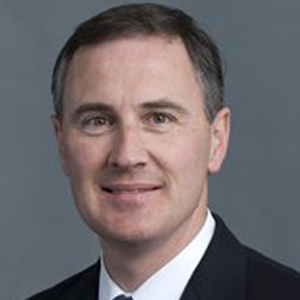 John Weber (pictured) told Lawyers Weekly that there has been considerable international interest in Minters, but so far no proposal from overseas has matched the firm's existing strategy.
"We have had any number of approaches from firms in the UK, the States and some other countries seeking interest," said Weber.
"We examine all of these things very closely, but to date we haven't had a merger proposal that we thought would be beneficial for us and our clients. If one was to come down the path that we think ticks those boxes, we will do it."
Despite being open to the prospect of a merger, Weber said that he's content with Minters' current direction and is in no urgent rush to follow its top-tier rivals Blake Dawson, Mallesons Stephen Jaques and Allens Arthur Robinson in linking up with a global firm.
"We don't feel pressure to make a move. The firm is at a point in time where it's running profitably and is strategically well focused, so perhaps we haven't had some of the drivers other firms have had to do it.
"We're looking at further regional expansion into Asia, so we have plenty of options. We continue to be on our existing strategy of growing stronger in Asia, whilst at the same time open to the possibility in the future of being involved in a quality global merger," said Weber.
Meanwhile, Weber has set the record straight on the mass defection of 14 of the firm's partners at the Perth office to global firm Squire Sanders last September.
He stated that the subsequent integration of the Perth office to the Minters' national network was not a knee-jerk reaction to the loss of so many partners at one time.
"We had been involved in discussions for an extended period of time (regarding the integration of the Perth office) about our ambitions for Perth and what the firm wanted to do strategically in that market," added Weber.
"At the end of the day, the partners who left the office in Perth did not share the strategic view of how we wanted the office to operate.
"The notion that it took the departure of people to do something is a misnomer. We ordained that we were going to run the Perth operation in a certain way and the people who decided not to partake in that left. It wasn't their departure that forced us to act; it was us acting that caused their departure."
See Lawyers Weekly 582 for an extended profile piece on John Weber, including his thoughts on depression in the law and diversity.