Large firms lacking balance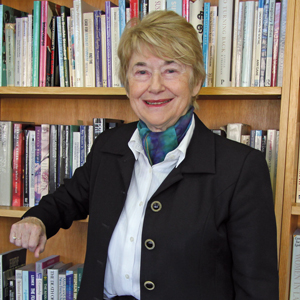 A noted legal academic has hit out at large law firms, claiming their culture is incompatible with notions of work-life balance.
Australian National University (ANU) College of Law professor Margaret Thornton (pictured) was speaking to Lawyers Weekly after an online survey she developed to monitor the health and level of job satisfaction among lawyers went live this week.
She said the increased levels of competition within the private practice legal market due to the arrival of global law firms was at odds with rhetoric emanating from those firms about flexible work practices.
"I think the very notion of competition means there is much more attention to the idea of treating the client as king," she said. "I don't think they are going to change. It is just being realistic. One might even argue in one sense that it would be better to have two people do one job, and get less money, rather than continue with this notion that working day and night is the best way to go."
Thornton received $146,000 from the Federal Government to undertake the survey. That has allowed her to employ an assistant to help develop the questions and analyse the data, and to also travel around Australia to interview lawyers before producing a final report at some stage next year.
She said she was motivated to undertake her study due to the paucity of data around whether the high rates of depression among lawyers is related to the practice of law.
In 2009, the Tristan Jepson Memorial Foundation and the University of Sydney Brain and Mind Research Institute released the Courting the Blues report for which over 2000 law students, solicitors and barristers were questioned. It revealed high levels of psychological distress among lawyers and law students.
"If a young lawyer goes into a firm and is very anxious about delivering something based on some notion of social justice, problems will emerge once they are given a very narrow ambit of work which is repetitive and quite boring," she said. "There is a lack of satisfaction at this juncture between their training and their aspirations and what they are actually doing, with more and more specialisation at the big firms."
Thornton is the latest prominent legal figure to question the culture of private practice law firms and the impact of the globalisation of Australia's legal market.
Last month, NSW chief justice Tom Bathurst said the Australian legal market was being "colonised" by global firms. In September last year, Nigel McBride, the managing partner of Minter Ellison in South Australia and the Northern Territory, described the path to partnership as a "lottery".
"You can come in, work hard for 10 or 15 years, never have a life and you may be one of the very few that get into an equity partner position," he said.


Perception vs reality
Thornton said that an important recruitment weapon in the arsenal of large law firms was based on its location in major cities and sense of prestige. She said that such notions "seduce" recent graduates into joining large law firms.
"The big firms have always endeavored to seduce students or lure them into firms with very attractive offices; high-rise buildings in Sydney with harbour views and baristas to serve coffee and all of that," she said. "I think this would be very appealing after one has been an impecunious student for quite a few years.
"This places even more pressure on the idea that the big firm is the acme of legal life."
Thornton has been a legal academic for over 20 years, spending 16 years at La Trobe University prior to her appointment at ANU.
She has written many books and papers on issues of public policy, gender diversity and the law. She is also credited as the author of the only major work on Australian women in the legal sector, Dissonance and Distrust: Women and the Legal Profession, which was published in 1996.
The survey has 25 questions, covering topics such as salary, part-time work arrangements and balancing a career and family.
"I can't see the numbers of women in senior positions improving in this present climate," said Thornton. "It is no good producing the rhetoric and saying things should improve and having little studies and tweaking this and that.
"I don't want to say that the outlook for the profession is gloomy, but it is with regard to issues such as diversity and attrition."
You can access the survey here.