Legal HR reps pool resources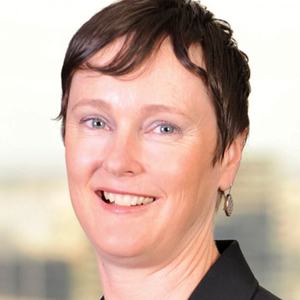 A new association for legal HR professionals is set to launch this week.
The Australasian Legal Sector HR Association (HRMinds) will launch in Melbourne today (22 May) and in Sydney tomorrow (23 May).
It will be a membership-based networking forum aimed at providing support and promoting innovation and best practice among HR professionals in the legal sector.
The idea for the association sprung from a meeting of 15 law firms, which pooled resources to provide an employer and HR perspective on the draft award, when award modernisations took place almost three years ago.
Consultant Kriss Will gathered HR representatives together to talk about the draft award and it provided "quite a good networking opportunity", said Kate Weaver (pictured), director of HR for DLA Piper Australia.
"From there we thought it would be really useful to have a forum for HR professionals. We are in contact on specific things from time to time. For example, we might get together on the graduate recruitment, which is usually state-driven… but not regularly, from a networking, professional development point of view," she said.
Weaver, who has been with Pipers for around eight years, is on the foundation committee for HR Minds along with eight others including Tamsin Creed, who has directed HR operations for King & Wood Mallesons (formerly Mallesons Stephen Jacques) for four years.
"From a HR market perspective, it's a patchy market … You've got some pockets that are going absolutely  gangbusters, so we're trying to retain top talent in those booming pockets, [but] across the industry there's been a volume drop off. We're dealing with different extremes," said Creed.
"Our value in that environment is very much as strategic HR professionals - really seeking to understand what your clients are seeking to achieve and the challenges they're faced with."
Creed said she is in regular contact with partners at KWM to understand those challenges. She does her own research, she said, and tries to exchange experiences with her contacts within the market.
"That's why something like [HRMinds] is incredibly valuable, in that we share what we're experiencing, and I think it promotes the understanding and the role and value of a HR professional,' said Creed, adding that, despite the competitiveness between law firms, there is a lot of common ground for HR professionals.
"Common matters are discussed and it breeds innovation.  If someone in another firm has a great idea on how you get closer to your clients it's an open opportunity to discus those unique challenges to the legal industry and talk about best practice."
HRMinds will look to the success of the Australasian Professional Services Marketing Association (APSMA) and the Australian Legal Practice Management Association (ALPMA) for guidance in its early stages.
To be eligible for membership of HRMinds, applicants must be currently working in roles within the Asia-Pacific legal sector that are 'pure' HR roles rather than combined office manager or practice manager roles.
"We've had interest from mid to top tier and from a variety of roles," said Weaver, "including from advisors, consultants, through to directors, so we're not just targeting a particular group."
The group will offer four events and two sponsored networking drinks per year as well as an association website that will include past presentations, articles and an interactive blog.
HRMinds Foundation Committee
Melbourne

Sydney

Alison Beazley, Freehills

Danielle Motton, Herbert Geer

Liz Ryan, Maddocks

Kate Weaver, DLA Piper

Tamsin Creed, King & Wood Mallesons

Craig Lawrie,ex Bartier Perry

Lisa Filetti, TressCox

Rose Clark, Piper Alderman