Victoria Law Foundation funds innovative legal projects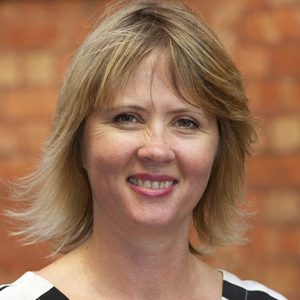 An education campaign to inform street-based sex workers of their legal rights is one of five projects to be awarded almost $200,000 in grants by the Victoria Law Foundation.
The grants are awarded to projects that offer innovative approaches to legal problems affecting older people, families, sex workers and regional and rural Victorians.
Other projects awarded grants in this round include a secondary school program to tackle family violence and a research project to address consumer debt.
According to Victoria Law Foundation Executive Director Joh Kirby (pictured), projects in the latest grants round showed organisations were considering the needs of their communities.
"These projects will have a significant impact on the lives of specific communities and individuals in Victoria," she said.
"Without our funding, organisations would struggle to get these extremely important legal projects off the ground, particularly in tight economic circumstances."
A total of $198,263 was awarded to St Kilda Legal Service, North Melbourne Legal Service, Consumer Action Law Centre, Council on the Ageing (Vic) and Deakin University in this grants round. The Victoria Law Foundation has awarded almost $475,000 in grants this financial year.
The brainchild of two former Law Institute of Victoria presidents, and funded from the Legal Services Board Public Purpose Fund, Victoria Law Foundation is a not-for-profit, independent statutory body that aims to help Victorians understand the law and ultimately use it to improve their lives.
The next general grants round will close on 12 September 2012.