Limiting litigation Macquarie man's main aim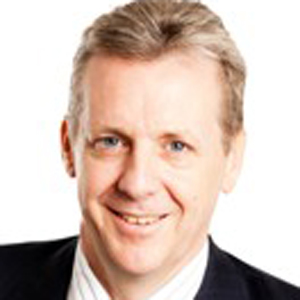 The head of litigation at the Macquarie Group has told Lawyers Weekly he would rather settle matters than run the gamut of costly litigation.
The head of litigation at the Macquarie Group has told Lawyers Weekly he would rather settle matters than run the gamut of costly litigation.
Craig Pudig (pictured), the head of litigation at the Macquarie Group, spoke to Lawyers Weekly ahead of the Commercial Dispute Resolution – The 2020 Vision conference to be held at Gilbert + Tobin's Sydney office on 7 June.
Pudig is one of six panelists at the event, joining prominent legal figures such as Tom Howe QC, chief counsel dispute resolution, Australian Government Solicitor; Michelle Sindler, the CEO of the Australian International Disputes Centre (AIDC); G+T litigation partner Colleen Platford and Frank Handy, a principal of The Trillium Group.
The event is jointly sponsored by Gilbert + Tobin, The Trillium Group and Lawyers Weekly.
"Without a doubt parties are more likely to look to settle matters today compared to previously," said Pudig, who was a partner with Minter Ellison and Clayton Utz for two decades before joining the Macquarie Group. "If you were to articulate a primary strategy for Macquarie it is to look to resolve disputes where we see they should be resolved."
Pudig stepped out of the fire and into the furnace when he left his role as the Sydney managing partner of Clayton Utz after six years and joined the Macquarie Group in April 2008.
Pudig was initially employed in an investment banking role, but in January 2011 he became the 'Millionaire Factory's' head of litigation.
In his most recent role he is overseeing proceedings brought against Macquarie following the collapse of Storm Financial in 2009.
In late 2010, the small Sydney firm Levitt Robinson launched a class action that claimed former investors of Storm have suffered significant losses as a result of the closing-out of margin loans, and that its clients consider Macquarie to be "responsible for them having incurred those losses".
The Australian Securities and Investments Commission (ASIC) has also commenced proceedings against the Commonwealth Bank of Australia, Bank of Queensland and Macquarie, alleging Storm operated a managed investment scheme which should have been registered and the banks knew that.
ASIC has also alleged that both Macquarie and the Bank of Queensland breached contract clauses, engaged in unconscionable conduct and have liability as linked credit providers of Storm under section 73 of the Trade Practices Act.
Macquarie and the other banks involved in the class action have strongly denied the allegations levelled against them.
While the litigation is ongoing, Pudig said that settlement is not out of the question.
"There are a myriad of reasons why it hasn't settled yet," said Pudig. "It is a very detailed and complicated case."
"One would hope that all parties involved in the litigation – and of course there are many parties involved in the litigation – would continue to look at ways in which the litigation can be resolved without resorting to a final judgment."
A good place to settle
The opening of the AIDC in Sydney in 2010 has meant that Australia is becoming an increasingly attractive place in which to settle international commercial disputes.
Since it first opened in August 2010 the AIDC has heard 125 cases, comprising both local and international arbitration matters.
About 85 per cent of the parties involved in those cases have been domestically based, with around 15 per cent international.
"I am confident the message is getting out and people are getting to know us better," Michelle Sindler, AIDC CEO, told Lawyers Weekly.
 "Internationally as well we are getting recognised, not just by parties and potential users, but by other institutions."
While Sydney does not have an international arbitral seat at the same level as its two main regional rivals in Hong Kong and Singapore, it is starting to attract the interest of international mediators, arbitrators and corporations.
In the last 18 months the AIDC has had interns and participants in training courses from Indonesia, China, Hong Kong, Vietnam, France, Germany and India.
"It's a big stretch to say we will be a rival on the same level as Singapore and Hong Kong in the next year," said Sindler. "What we can say is that a lot of progress has been made on all fronts in terms of the development of the centre, the development of domestic and international arbitration and the recognition of arbitration as a viable and different dispute mechanism than the courts."
For Pudig's part, he is in no doubt that the creation of the AIDC and adoption of the United Nations Commission on International Trade Law (UNCITRAL) model has put commercial dispute resolution at the forefront of the minds of general counsels in organisations.
"Having these sorts of centres available means that ADR is on the front page and that clients can be comfortable that their lawyers are thinking of these sorts of things."
Tickets for the Commercial Dispute Resolution – The 2020 Vision Conference are still available, but are strictly limited. To register, go to www.thetrilliumgroup.com.au