Former GC looks forward to firm future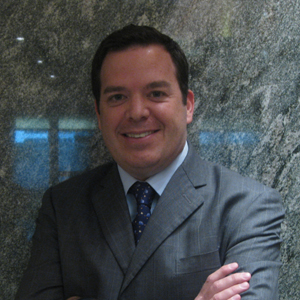 After more than 14 years working in-house, the former general counsel of Transurban, Stephen Byrne, has joined Freehills to gain access to a broader range of projects work.
Byrne told Lawyers Weekly he was looking forward to having a more direct connection to the commercial success of the business in his new role as executive counsel in Freehills' Sydney projects group.
"There will be a broader range of project work, across both a range of sectors and geographically, and sometimes there are limitations on that breadth in an in-house role," said Byrne.
Byrne joined Freehills on 14 May from toll road owner and operator Transurban, which is based in Melbourne. He also worked with industrial and chemical processing plants with The BOC Group (now Linde) throughout Asia, the US and Europe for almost a decade.
"I've always enjoyed the travel, absolutely," he said.
After jumping into some "meaty projects" in his first years as a lawyer in a small private practice firm, started by two ex-Freehills lawyers, Byrne said he "got the bug" for both projects work and travel.
When an opportunity arose to work at BOC Gases in its Australian, New Zealand and Asia-Pacific business, Byrne jumped at the chance.
One of the first projects he worked on was the Queensland Clean Fuels Project, which involved an alliance between BP, BOC, Lend Lease Group, Origin Energy, ATCO Power, Fluor Daniel, JMW, Kvaerner and Stork.
 
"It was a fantastic thing to be involved in at a relatively young age  ...  I also had a fantastic general counsel in BOC, an English guy who came cross from the head office who gave me that right balance of instruction and room to show what I could do," recalled Bryne.
Byrne worked for BOC in the Philippines and Singapore before moving into a global role in the company's headquarters in the UK.
"I sold a small industrial gases business in Russia and worked on some issues we had with our business in Kenya. We also had [some] dot com investments going in 2000-2001," he said.
 
His most rewarding work however, came when he moved to China to build and lead an in-house legal team for BOC Gases. Byrne and his team of carefully picked expat and local lawyers worked on a number of joint ventures.
"Those were exciting," said Bynre.
"We were one of the first international companies to deliver a range of joint ventures with Chinese state-owned enterprise but, also, we did it in a way that I think has set a sustainable platform for those businesses, which is difficult in a joint venture because parties' interests may not always be completely aligned."
Firm future
Byrne made the transition from complex industrial projects to public infrastructure when he took a job as general counsel for Veolia Water in September 2007.
"I think the principles are very similar, in the sense that the risks around a large project are very similar whether it's in the private or public sector," said Byrne, adding that the public sector requires a stronger focus in certain areas, for example, in the water sphere on water quality and the regulatory environment.
Byrne hopes to combine the experience he's had so far in his new role.
Like Freehills' projects practice group head Patrick St John, Byrne believes there is consensus across government, industry and the community on the need for further infrastructure in the country generally.
 "Obviously there are substantial infrastructure requirements emerging from the resources boom," St John said, and Byrne said he will look to contribute to this growth area, especially in the processed-plant sphere which demands complex equipment in mining and related sectors.
While Byrne will miss the "great camaraderie" of his time in-house, he said he is looking forward to a "slightly different" form of camaraderie in a law firm.