Oz arbitrators eye Chinese market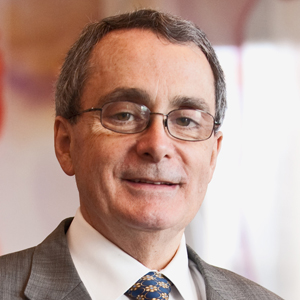 The Australian Centre for International Commercial Arbitration (ACICA) will hold events in Shanghai and Beijing this June in an attempt to attract a greater share of the booming international arbitration market.
The not-for-profit body will tout the benefits of choosing Australia to conduct international arbitration at The Australian Arbitration Option conferences at the China offices of King & Wood Mallesons, the largest law firm in Asia.
ACICA president and conference speaker, Professor Doug Jones AM (pictured), told Lawyers Weekly he will provide an overview of the Australian judicial system which, he believes, is supportive of the international arbitration process.
"An increasing number of arbitrations are being heard in the Asia-Pacific region and the purpose of these two events is to raise awareness among Chinese parties of the benefits of Australia as a neutral seat for international arbitration," Jones said.
Max Bonnell, head of international arbitration at King & Wood Mallesons, said China's growing emphasis on the export of services and capital has meant an increase in major overseas contracts and, in turn, international arbitration clauses.
"As more Chinese companies undertake major infrastructure projects overseas, there is greater willingness from these firms to engage in international arbitration in locations other than China," Bonnell said.
"It used to be that the price of doing business with China was that you had your arbitration under their rules. There's certainly been a trend away from that."
Going the distance
But Australia will be hard pressed to supersede Hong Kong as the more attractive international arbitration destination for Chinese companies, added Bonnell.
"It would be optimistic to think that Australia could displace Hong Kong – there's the convenience of geography, language and, to some extent, culture.
"But this is a very large and growing market and Australia would only need a very small part of it to benefit," he added.
Jones agreed that Australia is at a disadvantage competing with destinations like Hong Kong and Singapore that are nearer to China.
"The tyranny of distance – yes it's an issue," he said. "But Australia is much more accessible than it used to be."
In fact, distance may prove attractive to the parties dealing with Chinese firms, claimed Jones: "These parties will be looking for a location that has no obvious connection with China, and Australia offers that neutrality."
Australian legislation governing commercial arbitration is currently being brought in line with international standards. The new laws are based on the rules of the UN Commission on International Trade Law.
Legislative change has also occurred in other Asia-Pacific jurisdictions in recent years, including the enactment of Hong Kong's Arbitration Ordinance and amendments to the Singaporean International Arbitration Act.