Mid tiers step up as top tiers go global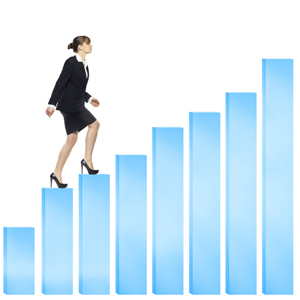 Globalisation has created a new segment of law firms in Australia called the 'upper mid tier', according to the general manager of Hunt & Hunt Lawyers.
Speaking at the Practice Management NSW 2012 conference yesterday (24 May), Steve Sampson said that mid-tier firms are in a good position to land big clients as the top-tier firms enter international partnerships and tip out practices no longer considered a strategic fit.
"Top-tier firms are being cherry-picked – their international partners selecting only the high-growth, high-profit practices.  And mid-tier firms have jumped at the practices that are being left behind, picking up high-level client connections," Sampson told delegates at the Grace Hotel, Sydney.
Those mid tiers snatching a piece of the top-tier space will form a segment called 'the upper mid-tier', according to Sampson. He added that "it will get ugly" for firms that don't carve out a place in this top segment.
"You're either going to be in the top half of a bunch of very capable, sizeable, sophisticated, focused firms; or you've maintained the usual traits of mid tiers, including generalised practices and limited governance structures, that keep you muddling around in the middle.
"The mid tiers who do not adapt and build sustainable and competitive advantage will have enduring issues with relevance, client and staff attraction and retention, succession and – ultimately – longevity."
People power
Moving into the upper mid-tier relies on an intimate understanding of your firm's offering, a strong business plan, quality clients and, most importantly, quality staff, said Sampson.
"You've got to get good people to start moving the business forward. And when you get them, really go to town to engage and communicate with them."
Sampson encouraged firms to invest in staff to improve internal capability and engagement. He recommended a solid on-boarding process and the delivery of interview promises.
This investment is vital to the growth of law firms at any tier, he added.
"I believe the legal profession remains a cottage industry – it is based on individuals working to produce output, sometimes collectively, but largely individually.
"By investing in people, you will have greater adoption of firm policies and cultural alignment among staff members."