Tall tails at dog film festival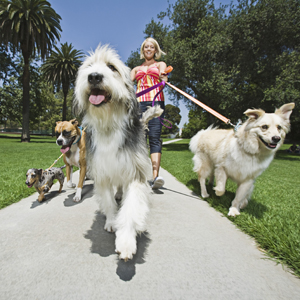 A NSW lawyer is organising a new film festival devoted to dogs and dog stories, to be held in the "dog-crazy" precinct of Balmain this August.
The Good Dog! Film Festival was born out of intellectual property lawyer Anny Slater's love for film and dogs.
She told Lawyers Weekly she hopes the event will bring people into the Balmain and Rozelle areas on an annual basis to celebrate companion animals and, as a by-product, bring walking traffic into the precinct for the benefit of local business.
This year the festival will have a curated non-competitive section that currently includes Oscar-nominated shorts about or including dogs, including some by US animator George Plympton, and some contributions from the Australian Film, TV and Radio school and the National Film Archive.  
Categories include: films made by children, documentary, narrative drama, comedy and other material, including experimental and animation. Each submission must be under 15 minutes in duration and winners in each category will receive $500.
Short films have been submitted from New York, Canada, Western Australia and Melbourne.
The competitive section will be judged by Balmain resident and Oscar-winner Bruce Petty.
"The quality of the films submitted so far is extremely high and very original. For the cinephiles, we're negotiating to screen some classic feature films that haven't been seen for many decades and are very entertaining and culturally significant," said Slater.
"But the idea is for the community to celebrate what is unique about Balmain and Rozelle and encourage people to come into the peninsula from other suburbs for the weekend and have lots of fun and be saturated by all things dog; a dog-led recovery!"
Slater said the festival aims to nurture and promote independent films and filmmakers from all around the world and to champion stories about dogs and how they enrich human lives as companion animals.
There will be booths at the venue for local dog charities to raise money and dog businesses will be showing their wares. Slater is also considering the idea of a booth for people who'd like to know about animal law.
Submissions close 15 July 2012 and tickets go on sale in June.
The festival will take place from 17-19 August at Balmain Town Hall.