New Minters manager for North and South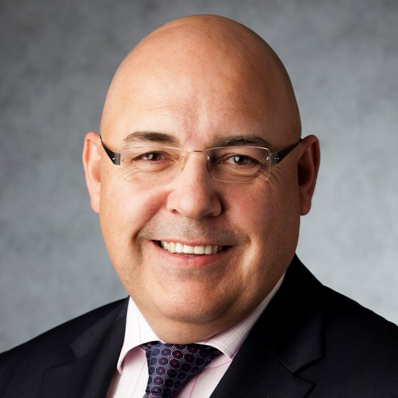 The South Australian and Northern Territory offices of Minter Ellison have a new managing partner following the stepping down of Nigel McBride.
Adam Bannister (pictured), who currently heads the firm's dispute resolution team in Adelaide and is a member of Minters SA/NT Board, will take over the reins.
Bannister joined the firm in 2003, after three years as a partner with DLA Phillips Fox (now DLA Piper), and has been a member of the Board for eight years. 
He steps into the managing partner role at a time of growth potential for SA's energy and resources, infrastructure and government procurement sectors. 
Minter Ellison SA/NT Chair, Wayne Jackson, said he was excited about what the future holds for both the NT and SA offices.
"In a very competitive market, Adam has led and grown our dispute resolution practice into one of the most successful practice areas for the firm. He has an astute understanding of what clients want and a passion for innovation … These are skills that will stand him in good stead in his new role," said Jackson.
McBride, who held the role of managing partner and chief executive SA/NT for the past 12 years, indicated earlier this year that he wanted to step down from his role to explore other options in the corporate sector.
McBride is also the managing director of technology company liift pty ltd and the chief executive of Australian Credit Management. Before his leadership roles at Minter Ellison in Perth and then Adelaide and Darwin, McBride was the director of Legal Administration of the Health Department in WA.
Under his leadership the firm has grown to be SA's largest. A dedicated Darwin office, which launched seven years ago, has tripled in size.
McBride also provided broad commentary and critique of the profession.
At a panel discussion in Sydney's Federal Court in September last year he described the path to partnership as a "lottery".
"You can come in, work hard for 10 or 15 years, never have a life and you may be one of the very few that get into an equity partner position," he said.
The discussion debated whether lawyers can be profitable and successful without suffering mental health issues due to work stress.
McBride said the role of managing partner could be thankless, because, he said, there was only one key performance indicator which determines equity partner pay in a commercial law firm - profit.
Both McBride and Bannister were at the firm when Minters' former chief financial officer, Craig Raneberg, was accused of stealing thousands of dollars from the firm and later arrested.
Raneberg was the CFO of Minter Ellison SA/NT for 10 years before being made redundant in June 2011. He was arrested at Sydney Airport on 1 October while attempting to pass through customs.
On March 16 this year he pleaded guilty to 70 counts of dishonestly taking owner's property without consent and stealing $2.7 million from Minters SA/NT branch.
Lawyers Weekly approached Bannister for comment about what legacy he hopes to leave the firm, but has not yet received a response. Look out for further coverage of this story in Lawyers Weekly magazine next week.