Majority expect above-average pay rise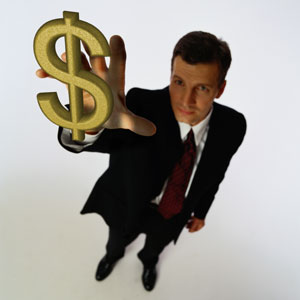 More than half of Australian law firms expect to negotiate pay rises for employees above Consumer Price Index (CPI) increases over the next 12 months, a salary survey has found.
A further 37 per cent indicated pay rises in line with CPI increases.
The Australian Legal Practice Management Association (ALPMA) today (5 June) released the results of its annual Australian Legal Industry Salary Survey. ALPMA questioned around 200 firms from all tiers on the salaries paid for 57 roles within law firms.
ALPMA President Warrick McLean said that, while it's generally good news for lawyers, with most firms intending to top up staff salaries despite the challenging business environment, lawyers in small firms may not fare as well.
The survey found that 83 per cent of the 10 per cent of respondents planning to implement a wage freeze employ less than 25 people.
The majority of respondents (82%) expect to recruit legal professionals next financial year, including secretarial staff (66%), paralegals (39%) and administrative staff (37%). Executive and senior management, on the other hand, looks to remains stable, with only three per cent of firms planning to recruit new business leaders.
McLean said attracting and retaining quality staff remains a priority for firms and this is driving the proliferation of flexible work arrangements.
Nearly all firms with more than 75 staff offer flexible working conditions as a benefit for employees. But, the survey revealed, the adoption of flexible work practices has not been as widespread in smaller firms.
"This is perhaps indicative of the challenges of managing workload while accommodating flexibility for firms where there are less staff to share the work," McLean said.
Other employment benefits offered within the industry include professional association membership (75%), flexible working hours (70%), company paid training (66%) and mobile phone or mobile phone allowance (61%).