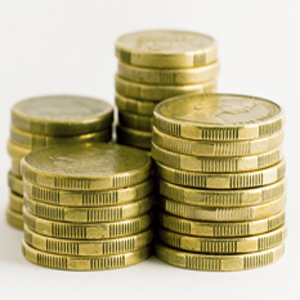 Firms seeking to establish themselves in the upper mid tier are starting to offer top-tier premium salaries, according to the latest Hudson salary survey.
Hudson's Legal Salary and Employment Insights 2012 report, which surveyed 5,563 employers and 5,748 employees in Australia and New Zealand, found that structural changes in the legal industry, as international firms seek to establish themselves in the local market and large Australian firms adjust their market positioning to align with them, are causing the gap in salaries between top-tier and upper mid-tier firms to narrow.
With upper mid-tier firms trying to compete in certain practice areas, Hudson's Legal Recruitment Specialist, Stuart Ablethorpe, said those firms must pay top-tier premium salaries in order to attract and retain lawyers with the right skills and experience to compete effectively and drive growth.
"It's not enough now just to offer work-life balance or greater client contact, which has been your traditional pulling points," said Ablethorpe.
"Salary is becoming more and more part of the decision for candidates to move across."
Almost a fifth (19.2%) of employees surveyed said they would be motivated to stay at their current firm by better career opportunities and 13.5 per cent would stay for a work culture that would make them happier.
But the biggest factor — cited by more than a third (36.4%) of respondents — was an increase in salary.
Assuming that respondents are happy with their base annual salary, the survey revealed that the most important benefits for professionals across most sectors are bonuses — including short-term and long-term incentives  (14.2%), private health insurance (14%), more annual leave (12%) and flexible working arrangements (11%).
Ablethorpe told Lawyers Weekly that the arrival of global law firms had many international candidates, who would traditionally focus on top-tier Australian law firms, now looking at opportunities in merged international firms
"Junior candidates are [also] attracted by the international brands so I think that's enabled [global firms] to recruit laterally, particularly at that junior end," said Ablethorpe.
Selection of the fittest
The survey found that the resources sector is leading the demand for lawyers, with the oil and gas industry driving the need for expertise in onshore and offshore projects, construction and petroleum contracts.
Skills in employment, industrial relations and occupational health and safety are particularly sought after, as the resources boom spurs growth in construction, infrastructure and mining services.
On the flipside, Ablethorpe said the corporate, M&A and banking and finance sectors have been badly affected and that, while there has been no inflationary effect on salaries, employers are being extra cautious hiring in those areas.
"[Employers] haven't got the pressures that they have in past years where they're faced with competing offers, so they're able to take their time to ensure they make the most precise decision they can on a particular candidate," said Ablethorpe.
To justify the increased cost of hiring the best talent, employers in the legal profession are scrutinising candidates more carefully through psychometric testing for mid to senior roles, according to the survey.
Psychometric testing involves the measurement of knowledge, abilities, attitudes, personality traits and education, and is being used more and more by law firms.
"Compared to other industries, the legal industry doesn't utilise [psychometric testing] anywhere near as much, but we are seeing more firms adopt it as part of their selection process, especially around ensuring that [potential employees'] cultural fit is right, not just their skill set," said Ablethorpe.