LCA calls for amendments to Native Title Act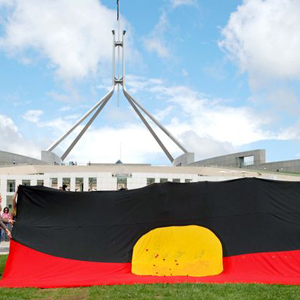 The Law Council of Australia has called for the Native Title Act to be amended to ensure native title claimants are on a level playing field with mining companies and state governments that contest native title claims.
LCA president, Catherine Gale, said the laws as they stand do not go far enough to protect the land rights of indigenous people.
"The Native Title Act currently provides that native title is extinguished if the traditional owners' possession or connection with the land has been interrupted at any stage since European settlement," said Gale on June 3, the eve of the 20th anniversary of the High Court's Mabo decision.
"While many indigenous groups are able to prove they are the traditional custodians of their native title lands, they simply cannot prove their connection with their traditional lands has not been broken since European settlement."
"This means that their native title rights are permanently extinguished under the terms of the Native Title Act."
Gale called for the creation of a presumption of continuous ownership and possession in the laws and for federal politicians to support such reforms to the native title to ensure past injustices are redressed and a fairer claims' process is installed.
The 1992 Mabo decision recognised the rights of the Merriam peoples to the Murray Islands in Queensland and led to the enactment of the Native Title Act 1993.
 "The recognition of native title overturned two centuries of injustice and dispelled the legal myth that European colonisation of Australia had swept away the pre-existing land rights of Aboriginal and Torres Strait Islander people," said Gale, adding that the anniversary of the Mabo decision provided an ideal opportunity for the Australian Government to promote meaningful reform of native title to ensure indigenous people's rights are not extinguished as a result of historical dislocation and dispossession.