Australian lawyer's arrest undermines ICC powers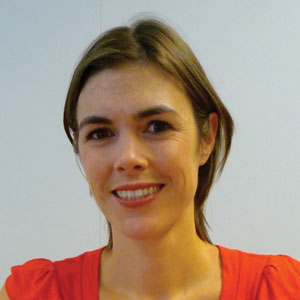 Libya's failure to cooperate with the International Criminal Court (ICC) in the case of detained defence lawyer Melinda Taylor is damaging the court's credibility, the president of Australian Lawyers for Human Rights has said.
Stephen Keim told Lawyers Weekly that "interference with the work of defence counsel is extremely counterproductive in terms of the long-term liability and reputation of the ICC".
Taylor (pictured), who was appointed by the ICC, was arrested for an alleged breach of Libya's national security after meeting with Muammar Gaddafi's son Saif al-Islam in Libya.
She has been held by Libyan authorities in Zintan, around 180km south-west of the capital Tripoli, since 7 June along with three other ICC employees.
Taylor and her colleagues are supposed to have diplomatic immunity, claimed the ICC.
"These four international civil servants have immunity when on an official ICC mission," ICC president Sang-Hyun Song said in a statement calling for their immediate release.
According to a unanimous resolution of the United Nations Security Council, Libya has a legal obligation to fully cooperate with the ICC. This includes the respect of the legal regime imposed by the Rome Statute, which outlines the rights of the suspects to have privileged contacts with their lawyers.
"By detaining Taylor, the Libyan government is failing in its objective to achieve accountability for the alleged wrongdoing of past leaders," said Keim, who admitted he was surprised by the announcement.
"To agree that someone be dealt with by the ICC and then prevent it from going about its duty is really regrettable and not in the interests of the new Libya," he added.
Keim believes the ICC is the "way of the future" and would like to see all leaders accused of engaging in war crimes or crimes against humanity to be brought before the ICC.
The Australian Lawyers Alliance (ALA) has also called for Taylor's release, stating the Libyan government had no right to interfere, reported ABC Radio.
"We have to be giving a signal to the Libyan government that it's unacceptable for any Australian lawyer, or any lawyer for that matter acting for their client, to be impeded in this way and treated in a way which is quite appalling," said ALA national president Greg Barns.
Taylor is accused of trying to smuggle documents to Saif al-Islam from his former right-hand man, Mohammed Ismail, that had nothing to do with the case but could endanger Libya's national security, a Libyan lawyer told ABC Radio.
Saif al-Islam has been in custody since his arrest in November 2011 following the uprising that saw his father removed from power and eventually killed.
The ICC wants Saif al-Islam to be tried for crimes against humanity that were allegedly committed while trying to put down last year's uprising.