Law Council appoints new secretary-general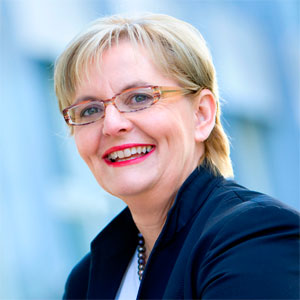 The former vice-chancellor and president of Deakin University has been appointed secretary-general of the Law Council of Australia (LCA).
Professor (Emeritus) Sally Walker AM replaces Bill Grant, who held the position for four years until his resignation in December 2011.
Speaking to Lawyers Weekly, Professor Walker said she is delighted to accept the role, citing her love of the law and desire to reconnect with the legal profession as motivating her decision.
"I missed having contact with lawyers and the feeling of belonging to the profession," she said.
"The thought of going back into practice was not attractive, but the Secretary-General's role seemed to combine my respect for the law and legal institutions with my experience developing policy and legal research."
Professor Walker started in her new position yesterday (13 June). LCA president Catherine Gale welcomed her and said Professor Walker was a strategic fit for the organisation.
As president, Gale's focus is at board level, while Professor Walker will assume a CEO role overseeing the administration of the LCA.
Project manager
Professor Walker has already nominated some LCA projects that she believes need attention. One is an awareness campaign to promote the recruitment and retainment of lawyers in remote areas.
"Lawyers like it if their work reflects their values," she said. "So making them aware of how lawyers can enhance social inclusion and access to justice in regional and rural areas will hopefully encourage them to take on those kinds of positions."
She is also fleshing out campaigns to encourage diversity within law firms.
"It's an area of concern when you consider the small percentage of females in senior positions compared to the number of female graduates," she said.
"We need to listen to what young female graduates are telling us and learn from females in senior positions, and be prepared to be adventurous by embracing initiatives like job sharing."
Professor Walker plans to work with the LCA's constituent bodies, including law societies and bar associations across Australia, to raise awareness of those issues.
Professor Walker has been published widely in the field of media law and is the author of the Law of Journalism in Australia and Media Law: Commentary and Materials.
She was appointed by the Victorian Attorney-General in 1990 as a member of a working party to inquire into the concentration of ownership of the print media in Victoria. Professor Walker was also the first academic secretary of the Victorian Attorney-General's Law Reform Advisory Council, a position she held from 1993 to 1995.
She received the Judges' Award in the Equal Opportunity for Women in the Workplace Awards in 1995 and became a Member of the Order of Australia in the Queen's Birthday Honours list in 2011 for her contribution to education, to the law as an academic and to the advancement of women.