Lawyers to earn millions after Centro settles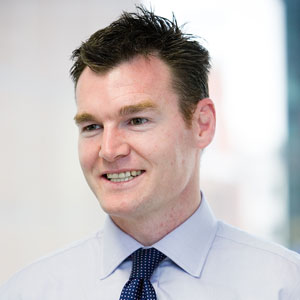 A substantial cut of the $200 million Centro class action settlement formally agreed to today (19 June) will go to lawyers.
Speaking to Lawyers Weekly from Melbourne shortly after Federal Court Justice John Middleton agreed to the terms of the settlement, Maurice Blackburn lawyer Martin Hyde said that clients from his firm's class action would receive more than half of the $150 million settlement garnered for his group's members
"The vast majority of the money will go the clients, subject to a number of confirmations," said Hyde. "I have had some really nice comments back from clients over the last few weeks after the settlement was announced.
"They obviously realise that if the action hadn't been brought they wouldn't have got back anything at all."
The $200 million Centro settlement, a record settlement for class actions in Australia, was first announced in early May and agreed to by shareholders on 10 May.
Spoils of war
Two separate class actions were brought against Centro by Maurice Blackburn and Slater & Gordon.
In the settlement agreed to last month, Maurice Blackburn class action members were to receive $150 million and Slaters' members $50 million.
Despite Maurice Blackburn's members having only around 1000 members as compared to Slaters' action having approximately 5000 retail investors, Maurice Blackburn's members received the lion's share of the funds due to the inclusion of significant institutional investors comprising large financial and superannuation companies that lost substantial amounts of money.
IMF Australia funded the Maurice Blackburn claim. In a statement to the Australian Securities Exchange in May, IMF said it would take a $60 million cut (40%) of that claim.
Hyde would not divulge what Maurice Blackburn's fees would come to for acting on the matter, but it would be estimated to be in the millions.
The law firms acting for Centro and PwC would also be expected to reap millions in fees for their length of involvement in the matter.
The catalyst for the class action was a 2007 financial report released by Centro that failed to disclose that the company had more than $3 billion in debts that were due to be paid within 12 months.
Centro's former auditors, PricewaterhouseCoopers (PwC), signed off on that financial report. PwC were then included in the claim by burnt Centro shareholders and also faced a cross claim by Centro.
Once the debt was disclosed, Centro's share price plunged by almost 80 per cent.
Centro Properties (CNP) later went bust and had only around $10 million left to meet the claims.
In early 2007 CNP and the Centro Retail Trust (CER) were financing the acquisition of an American shopping trust.
Centro will pay around two thirds of the settlement figure, with PwC paying out just over $65 million.
Hyde said that settlement was welcomed by class action members as, if litigation ran its course, members could have been waiting years for any decision.
"Justice Middleton identified the same sorts of things we took into account when deciding to accept the in-principle settlement sum," said Hyde, "which was it was inevitable the case would go to appeal, which meant uncertainty as to the result of the appeal and a delay until clients would potentially receive money."
"We had three respondents, one of which became insolvent and was wound up last year, so recoverability was also a major factor."
A cast of thousands
The Centro settlement was notable for the massive number of law firms and partners involved and the role of one lawyer who acted as a peacemaker to bring the feuding parties to a settlement.
In addition to Maurice Blackburn and Slater & Gordon, with the Slaters team being led by James Higgins, the listed law firm's general manager of commercial litigation, Freehills acted for CNP and Middletons acted for CER. The lead Freehills partners were the Melbourne-based litigation specialists Damian Grave and Peter Holloway.
The Middletons team acting for CER was led by partners David Hope and Mark Dobbie.
Lander & Rogers partners Natalie Gullifer and Radhika Mendis acted for Centro Retail Australia Limited.
PwC was represented by King & Wood Mallesons. Sydney-based partners Moira Saville and Alexander Morris were heavily involved in the settlement negotiations.
Slaters' class action was funded by Comprehensive Legal Funding.
A curious tale in the Centro saga and eventual settlement was the involvement of Melbourne-based Arnold Bloch Leibler partner Leon Zwier.
Zwier, a noted insolvency and dispute resolution practice specialist, had previously acted for hedge fund managers related to Centro and for PwC in other matters. He became involved in the settlement negotiations as a facilitator on a pro bono basis in April after being contacted by various parties.
"He got the parties together," IMF Australia executive director John Walker told Lawyers Weekly in May.
No precedent
While Hyde welcomed the settlement, he said the fact the matter wasn't decided in the courts meant that the issue of law in relation to causation and loss remain unsettled.
"One of the downsides of the settlement is that we still haven't got a decision from an Australian court on precisely how you calculate loss and damage in these sorts of cases," said Hyde. "This will remain an area of some uncertainty going forward."
It is expected that the approximately 6000 class members from both groups should start to receive payments before the end of September.